Rosa and Carlos de la Cruz: collecting art as a way of life
Tue Jul 06 2021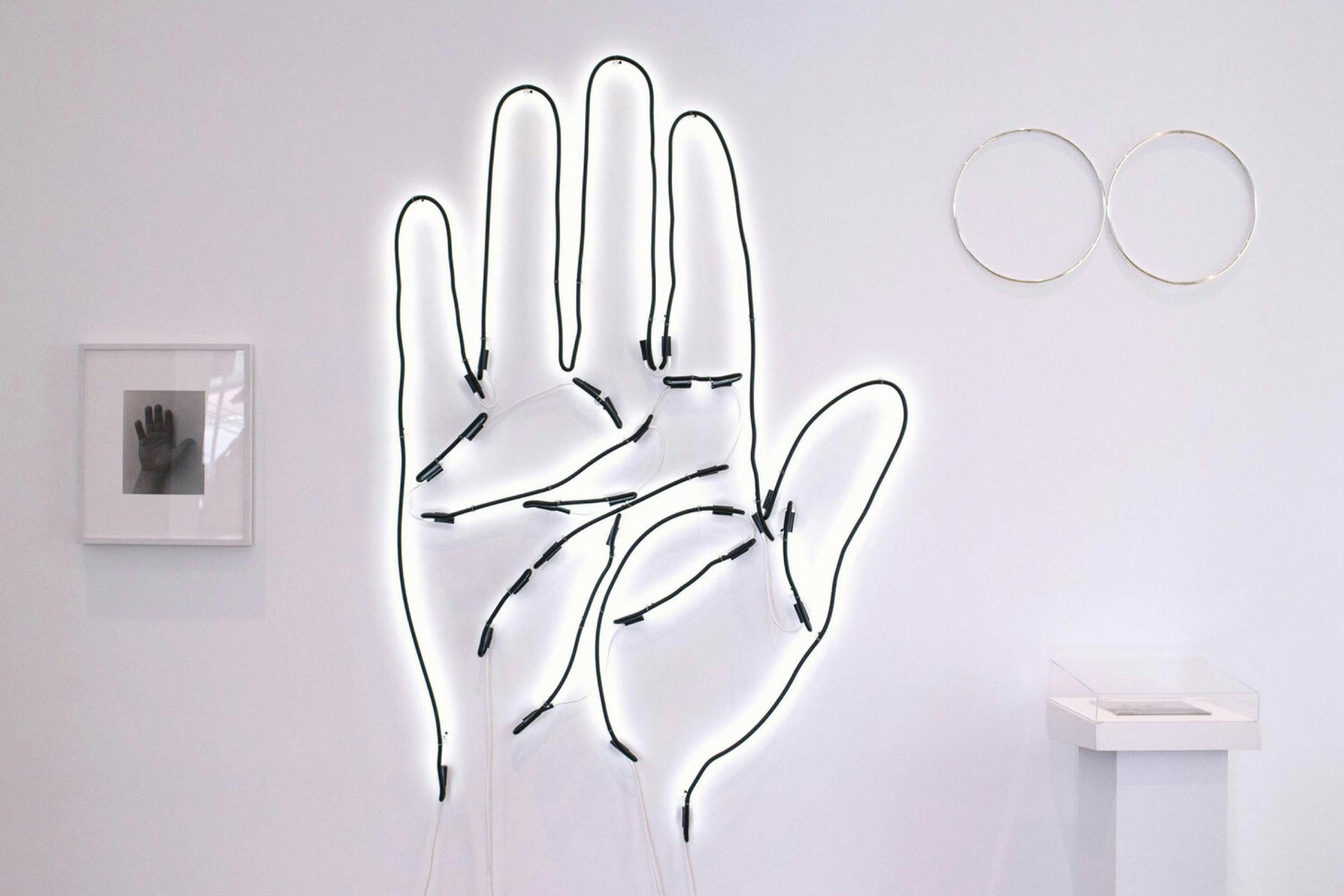 For more than 30 years Florida-based Cuban art collectors Rosa and Carlos de la Cruz have been building an impressive international contemporary art collection. They have made it their mission to make their art collection public and to elevate the city of Miami as a true contemporary-art capital. Since 2009, their efforts have been centered in their awe-inspiring private art museum located in Miami's Design District. What is the distinctive approach that this power couple has to collecting art and how did their vision come to life in their museum?
Who are Rosa and Carlos de la Cruz?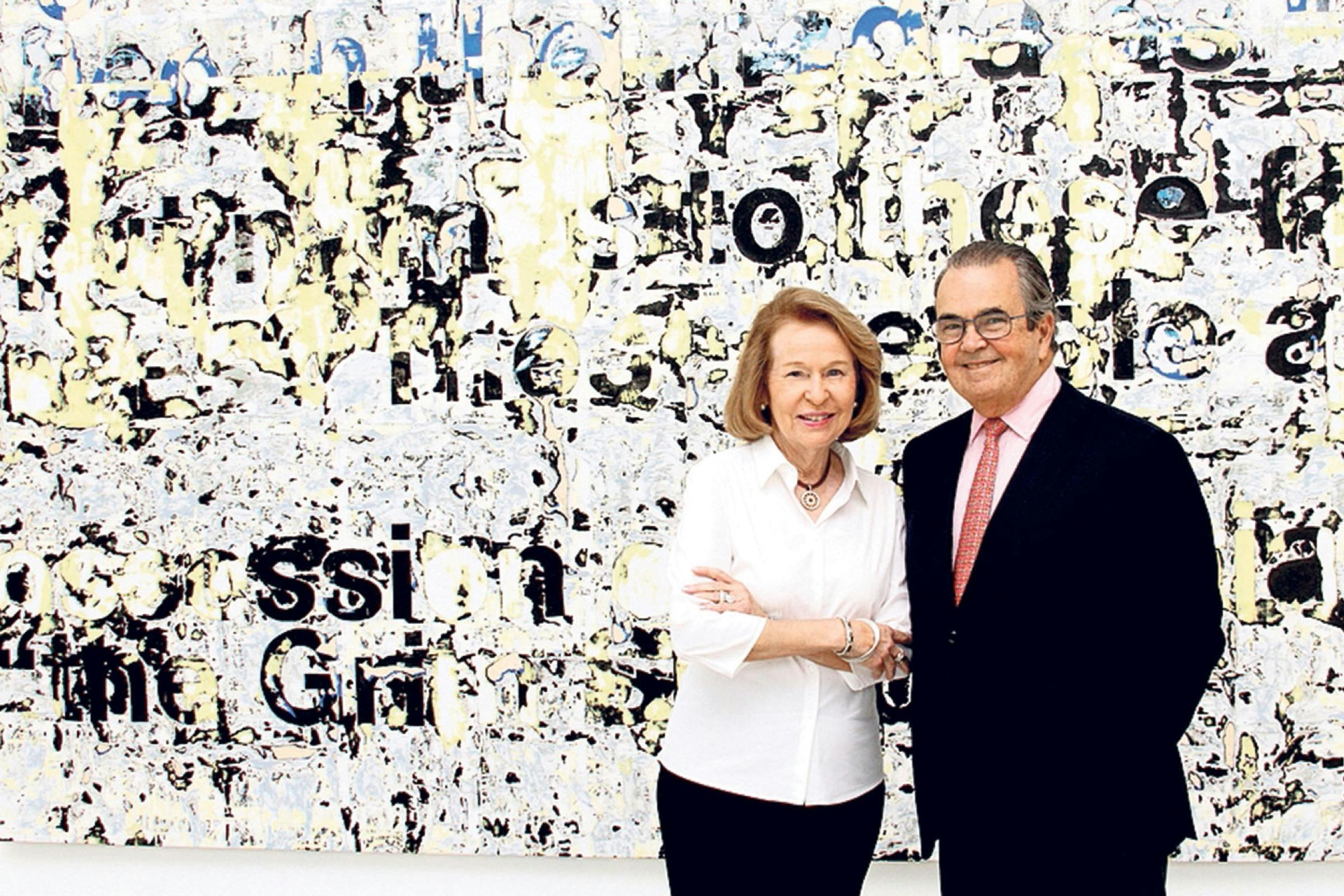 Rosa and Carlos de la Cruz were born in Cuba to well-cultured and well-accommodated families. Rosa's grandfather was a famous architect and Carlos´ family valued and collected art. Their story began in Havana where they met as teenagers. In 1960 they moved with their families to the US, fleeing from Castro's political regime, and got married in 1965. Before settling in Florida, in 1975, the couple lived in Philadelphia where Carlos attained an MBA from Wharton, and then moved to New York and then Madrid, where they raised their 5 children, reported Art Space. As years went by, Carlos turned into an extremely successful businessman. Nowadays, he sits on the Council of Foreign Relations in addition to holding a chairmanship at CC1 Companies, a $1-billion-per-year bottling and distribution empire that has stretched across Coca-Cola, condensed milk, and Anheuser-Busch.
Collecting art as a way of life
For years the couple were well-informed art lovers and Ms. de la Cruz was especially fond of Picasso´s and Van Gogh's work. However, they started collecting art on a big scale when they were financially capable to do so. The first work they acquired, in 1988, was Star Gazer (1956) by Mexican artist Rufino Tamayo, and once considered focusing only on modern Latin American art. Nonetheless, in 1992, their collection changed direction when they acquired a work by Cuban artist Félix González-Torres and, being inspired by this artist´s refreshing conceptual language, decided to focus on contemporary international art.
To date, while their collection comprises more than 1000 artworks by international contemporary artists, some of the works in the collection have a special significance for the couple. For example, the work by Félix González-Torres (Cuban-American), whom with the couple shared a close friendship until his death at age 38, is an anchor of their collection and is perceived by them as its very "soul." The importance given to González-Torres oeuvre is seen throughout the couple's private home and museum, where the artist´s work occupies a central spot. For example, in their museum, a work by the artist is exhibited at the entrance, and a billboard of a bird in flight (Untitled) created by González-Torres dominates the museum's facade. Adding on, they include the artist's work in all exhibitions they put together, reported the Financial Times. For example, A Possible Horizon, the exhibition now on view at their museum, is inspired by a line from a letter that Felix González-Torres sent to the couple detailing what he expected of the summer´s horizon.
Next to the works by legendary Cuban-American artists such as González-Torres or Ana Mendieta, their collection also includes some of the hottest names in recent years ranging from Latin American artists like Alfredo Jaar, Ernesto Neto, Kuitca and Gabriel Orozco to US artists like Mark Bradford, Dan Colen, Sterling Ruby, and Nate Lowman. Likewise, they have holdings of many other artists including works by Jim Hodges, Cosima Von Bonin, Jack Leirner, Jonathan Meese, Sigmar Polke, Martin Kippenberger, Albet Oehlen, and Paulina Olowska. At the same time, they hold works representative of the family's culture, such as a portrait by Dalí of Carlos´ mother (Portrait of Dolores Suero Falla, 1955), the only work that accompanied his family when they left Cuba decades ago.
As for how they decide which works to acquire, Rosa once shared that they always agree to buy a work, their collecting practice is a partnership and frequently involves many negotiations. It is a well-known fact that Carlos likes paintings while she prefers projects and performance art, so the collection frequently oscillates between the two. "Our collection brings together pivotal works from artists whose practices respond to issues of identity, gender, class, power, and the values that contribute to our social fabric," they shared with ArtNet News, where they have repeatedly been featured among the top 200 collectors worldwide. The couple's ultimate goal as art collectors is to document the art of the 21st century.
For this power duo, knowledge is crucial to their collecting practice. With this intention in mind, aside from their personal preferences, they try to contextualize the collection and think whether something is right or wrong in terms of their collection. Rosa, who is the voice of the project, regrets that in the world of art collecting there is "too much instant coffee," and she considers that collecting art requires patience, critical thinking, and a learning curve. She declares herself an avid reader and is in frequent contact with art advisors and reputed curators like Hans-Ulrich Obrist. All in all, this couple views art collecting not as a hobby or an investment but as a way of living and a purpose.
Making art public: from open-house home to free-admission museum
The couple's commitment to art is crystallized in their impressive seaside mansion located at Key Biscayne. There, quite on the opposite side of many collectors, the artworks rule the setup of the house. "We do not place furniture against our walls. Carlos and I have always lived with art in a way that for some may seem unconventional and do not consider artworks decorative objects," Rosa once shared in an interview with ArtNet news. Resulting from this, they have adapted their home to be more like a museum, painting it white and keeping furniture to the absolute minimum.
Yet another important feature of the couple's collecting practice is their desire to make art accessible to all. Even before the opening of their museum, in 2009, their house was frequently visited by art lovers and, at least until recently, was still open to the public by appointment. Especially since the first edition of Art Basel Miami, in 2002, the couple hosted large-scale dinner parties at their mansion that were some of the main attractions of the whole fair. To get a glimpse of the popularity of this event, in the eight-year that they hosted it, around 2500 people showed up! And then, understandably so, they decided to stop hosting this event at their home.
As further proof of the couple's mission of making art public, in the 1990s, Rosa instigated the exhibition The Bodyshop, which gathered works by Bedia, Rubén Torres Llorca, Quisqueya Henríquez, Consuelo Castañeda, Teresita Fernández, and Iñigo Manglano Ovalle, among other artists who were invited to show in a former repair shop, explained Arte al Día. Also, from 2001 to 2007, she kept running Moore Space, an exhibition venue in Miami's Design District that she opened next to Craig Robins, the co-founder and co-owner of Design Miami and developer of Miami's Design District, where the couple later built their museum.
Now, as their collection outsized their home, the couple decided to create a large-scale space to exhibit their collection and create public programs. "Every collector needs to realize you can't take it with you," Rosa de la Cruz once said to the New York Times, adding, "The works will either go to an institution, which might not be able to show them; to your kids, who might not want them; or to an auction house... So why wait? I want to organize it all and show it now."
De la Cruz Collection: Bringing cultural life to Miami's Design District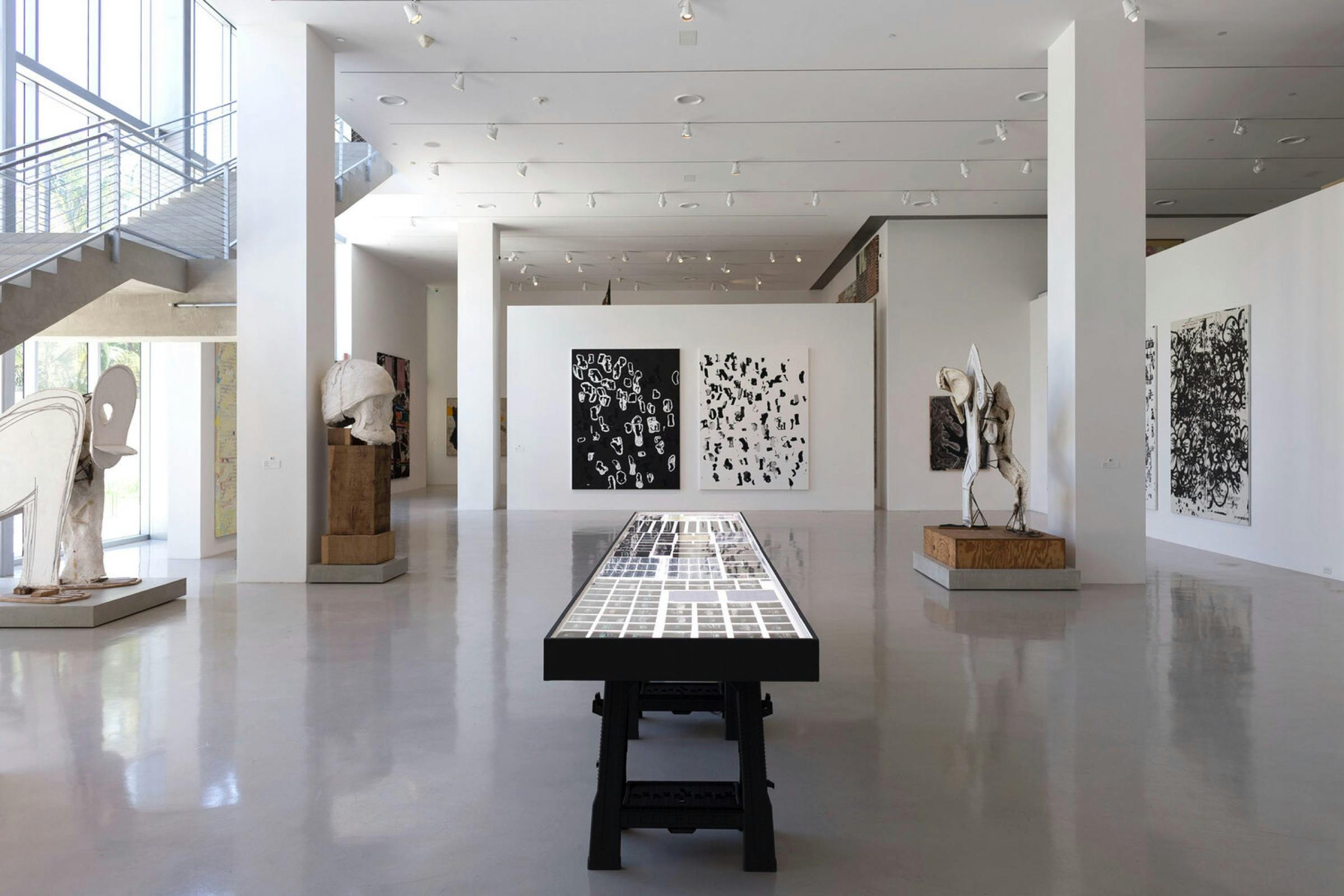 The De la Cruz Collection, which opened in 2009 in Miami's Design District, was designed by John Marquette. The 30,000 square foot building is distributed in three levels, each of them with its curatorial flair. For example, the second floor has several rooms devoted to female artists exploring issues of self-identity, pairing well-established international stars like Tracey Emin and Rachel Harrison with the local artists Consuelo Castañeda, Naomi Fisher, and Cristina Lei Rodriguez.
The museum regularly displays around 300 works from the collection ranging from artworks by Ana Mendieta and Sterling Ruby, to Wade Guyton, Sigmar Polke, and Martin Kippenberger. Alongside some permanent artworks on display, yearly temporary exhibitions are put together. As detailed by Sotheby's, exhibits have included established international figures such as Félix González-Torres and local talents like Naomi Fisher and César Trasobares.
One of the key components of the museum is its commitment to accessibility and education. Admission is free and the museum has a library with many of Rosa's books. The museum also regularly hosts lectures, artist-led workshops, and tours to help visitors understand the importance of the collection. Adding on, it also provides scholarship opportunities for art students to travel abroad and pre-college programs. For example, as of 2016, the couple has sent more than 1000 students between the ages of 17 and 23 to New York and Europe, reported the Financial Times. The museum´s staff is important to its founders. Most of them have been a part of the project from its early years. Such is the case of Melissa Wallen, the museum's Director.
As for what the future holds for the couple, Rosa declared she wants to turn Miami into an even greater cultural destination. The couple has certainly helped build the reputation of Miami's Design District as an art hub. This neighborhood, launched by Craig Robins, Rosa´s long-time friend, displays an amalgam of art, architecture, design, fine dining, high-end fashion, and urban planning.
Nowadays, next to the De la Cruz Museum, the area also features the recently opened ICA Miami, which was mainly funded by the Bramans, another power couple of collectors. Next to these initiatives, the city also houses other important private contemporary art museums founded by collectors that have also contributed to elevating Miami´s role within the artworld independently of all the fuss that comes from Art Basel, at least until the pandemic.
In Ms. de la Cruz's words: "I think Miami is moving forward. Miami is the future. Miami is a frontier town. As for the collections, Miami is not like other places, we don't define private and public. Private and public for us are the same." Certainly, the potential that art has as a public expression for all is what drives the lifework of this amicable-looking, charismatic, and visionary couple that will continue to live and breathe through art.