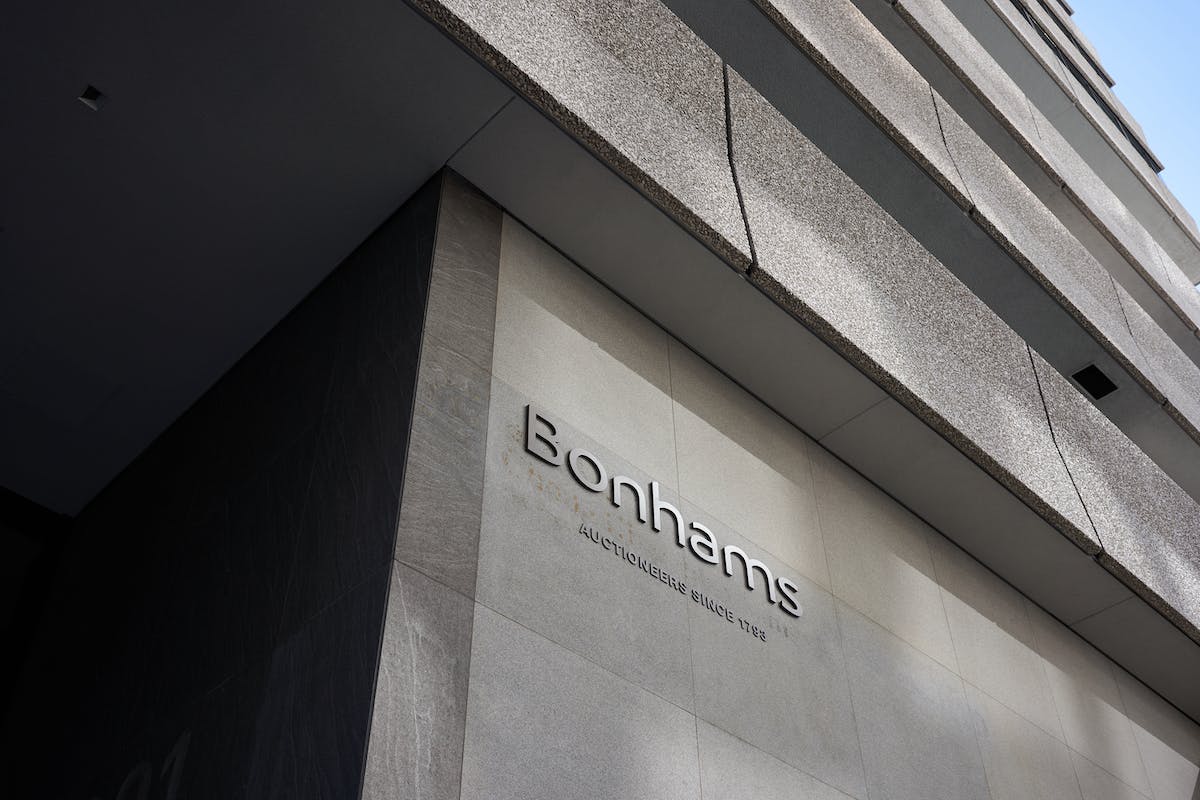 This series continues to explore the past, present, and future of the world´s top auction houses. After having covered Sotheby's and Christie's, now we focus on Bonhams, an auction house dating back to the late 18th century that, nowadays, offers more than 400 specialist sales a year in 60 different categories at their flagship salerooms in London, New York, Los Angeles, and Hong Kong. What are the main events that have shaped Bonhams? And, how has it adapted to the new times?
Even if Bonhams has been around for centuries, its history is not an easily reconstructed one, given there is almost no literature about it. The auction house was started, in 1793, by Thomas Dodd (1771-1850), a print dealer, who set up an office in Tavistock Street, Covent Garden, London. Later on, in 1817, Dudd faced bankruptcy and handed the company over to his apprentice George Jones, who in the 1850s partnered with George Bonham. With this partnership, the auction house acquired its signature name and was temporarily known as Jones & Bonham.
During its long-lasting history, the company repeatedly shifted names as new partners or owners came and went. For example, in 1879, it was called Messrs W & F C Bonham (in response to a partnership between Frederick Charles Bonham, and his nephew William). Importantly, as detailed on Bonhams website, by the mid-19th century, Bonhams had expanded into an auction house for all types of antiques and artworks, including furniture, porcelain, jewelry, arms, and armor, and they also arranged wine auctions. As years went by, the firm continued to grow, and by the early 1980s, Bonhams, along with Christie's, Sotheby's, and Phillips, was considered one of England and Europe's "Big Four" auction houses.
Following a temporary decline in sales, Bonhams once again rekindled under the leadership of Christopher Elwes, who was brought in to the company in 1987 and opted to focus the firm´s attention on smaller departments. According to Management Today, this move provided Bonhams with ownership of niche markets that bigger players had long overlooked in the auction world. For instance, in 1990, Bonhams established a ceramic art department, and, in the 1990s, conducted many major ceramic sales, including some works by Picasso. Additionally, the 1990s were important given that, in 1996, Bonhams put together the first public auction in Japan which was held in Tokyo and involved the Beatles memorabilia.
The first decades of the 2000s also saw many changes within the auction house and steady international growth. For example, in 2000, the company became Bonhams & Brooks, after it was acquired by the auction house Brooks, founded in 1989 by a former director of Christie's, Robert Brooks. However, the name was changed back only a year later when the company merged with the UK operations of renowned-auction house Phillips, founded in 1796 by Harry Phillips, himself a senior clerk to James Christie. After the merger, the newly-created company traded under the name Bonhams, had 700 staff and initial hammer sales of £150m ($199 m), reported The Guardian.
Acquisition activity continued, and by 2002, Bonhams purchased Butterfields (founded in 1865 by William Butterfield, in San Francisco, CA) expanding operations mainly within the US. In 2003, Bonhams was also joined by Goodman to establish Bonhams & Goodman based in Sydney, Australia. Likewise, over the next few years, the company continued to open offices throughout Europe. Presently, Bonhams boasts offices around the world, with nine locations spread across the UK, Europe, the US, Canada, Africa, and Australia.
In 2018, another big shift took place at Bonhams when it was purchased by the London-based Private Equity Firm, Epiris, reported Artnet News. The fund, which specializes in UK businesses and is valued between £75 m ($101 m) and £500 m ($674 m), did not disclose the financial details of the deal. The acquisition put an end to Bonhams' four years on the market and makes the company the only centuries-long English auction house no-longer privately owned.
After the sale, Bonhams brought in Bruno Vinciguerra as its new leader, who had been Chief Operating Officer at Sotheby's between 2008 and 2015. Under his new leadership, the focus of the company continued to be to profit from a wide number of niche specialties (60 as of 2018) including motorcycles and whisky, as well as Scottish and Irish art, reported The Financial Times. The approach is also to make the auction world an affordable option for new buyers including lower-value lots. This strategy aims to set the auction house apart from larger competitors that normally handle higher-value lots. To get a glimpse of Bonhams´ scale, in 2018, their sales total was £650M ($876 m) compared to £6.4B ($8.6 b) at Sotheby's, referred The Financial Times.
Even if Bonhams offers lower-value lots, throughout the course of its history it's also seen many record sales by Old Master´s works, and modern and contemporary ones. Among some of Bonhams´ recent price-record sales are a previously unknown work (Portrait of a gentleman) by the Spanish artist Diego Rodriguez de Silva y Velázquez (1599-1660) that sold in 2011 for £3M ($4.04M) in the Old Master Paintings auction in London. Likewise, in September 2019, Bonhams pulled off a staggering price for the Turkish Orientalist painter Osman Hamdi Bey, whose Young Woman Reading (1880) sold to the Islamic Arts Museum of Malaysia for £6.7M ($9.03M). Adding on, on October 2020, Salvador Dalí's surrealist masterpiece, Couple aux têtes pleines de nuage (1937), sold for £8.2M ($11.05M) at Bonhams' Impressionist & Modern Art Sale in London. The work, which had never been offered at auction, came from the collection of the Italian Modernist composer Giacinto Scelsi.
In the following paragraphs, we will dive into one of the art markets where Bonhams was the first one to see an opportunity that has proven highly successful, and where many price-records have been broken.
Bonhams and the rise of modern and contemporary African art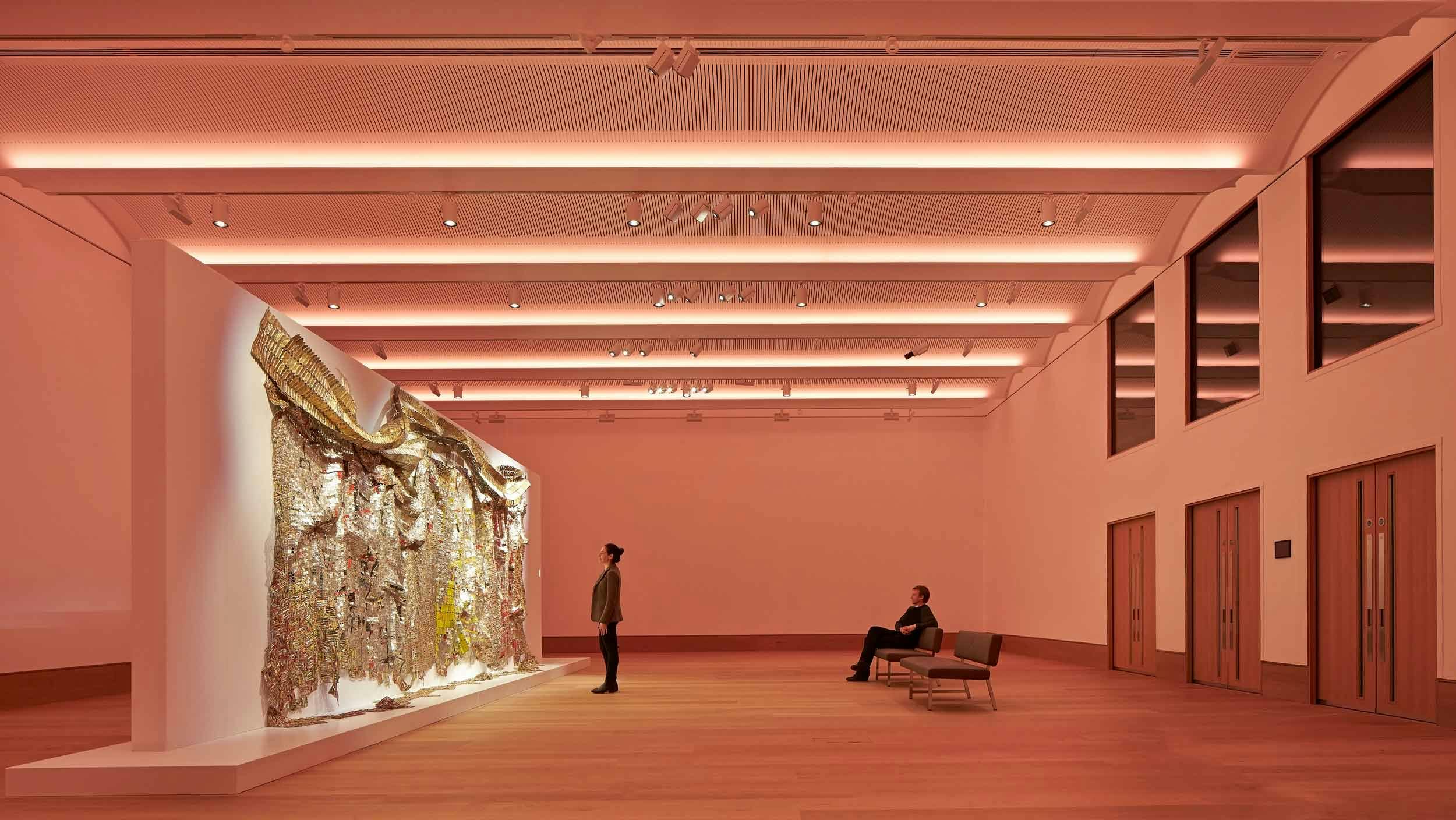 Next to Bonhams´ centuries-long history, which has had its ups and downs, the auction house is recognized as the first to launch, in 2009, sales devoted to African contemporary art. During the last ten years, the latter has turned into one of the main art market trends and is now part of the sales calendar of the other top-gun auction houses. The focus in this region aligns with the company´s aforementioned strategy of targeting once overlooked markets.
According to Artnet News, Bonham´s interest in African Art began in 2007, when an unnamed client consigned a group of works by Nigerian artist and sculptor Ben Enwonwu to the auction house. When one of the works was sold for $30,670, this set off a chain reaction resulting in the auction house hosting African art sales. Giles Peppiatt, Director of Modern and Contemporary African Art at Bonhams, and the one responsible for hosting the first sale of African works, said to The Telegraph: "Interest in contemporary African art has exploded, particularly among international collectors, who expect it to be the next market where values increase in the same manner as contemporary Chinese art."
Since that time, the African market has developed, and according to Giles Peppiatt, in the past two years alone, it has grown by more than 100% and yet there are many quality artists whose work is still affordable. As proof of this, Bonhams two yearly sales in London summed up from £355,000 ($478,557) in 2009 to £3.9m ($ 5.2 m) in 2019. Due to the high demand, Bonhams also holds African art sales in New York. As an example of this growing trend, Peppiatt referred to Ghanian sculptor El Anatsui, whose work New World Map set a record in 2012 when it sold for £541,250 ($729,632), and four years later his work Peju's Robe sold for £806,500 ($1.08 m). As explained in a previous post, works by Ghanian artist and rising star, Amoako Boafo, have achieved impressive sales records at Bonhams and elsewhere. However, we must keep in mind that given its present boom the artist's works have been repeatedly flipped with Boafo not seeing profits from these out-of-this-world prices.
Art Market Research has also summed up the steady growth of the African market reporting that, nowadays, there are twelve African artists in AMR's (Art Market Research Index- measure of market sentiment for a wide range of art, antiques and collectibles traded at auction since 1975) list of Top 1000 artists. Before 2008 there were only three – Marlene Dumas, Irma Stern, and Jacob Pierneef. Understandably so, Bonhams will continue to explore and work on this once thought of as a niche market (even if it is diverse, plural, and multilayered) that has now rightfully gone global.
Bonhams and Covid: the digital touch
Like the rest of the art world, Bonhams was hit with the emergence of the health crisis. Recently, a worthwhile-reading New York Times article covered the effects that the pandemic has had within the most important auction houses confirming their prompt response aimed at enhancing their digital resources. "It's been an opportunity to transform the industry," declared Bruno Vinciguerra to the New York Times, "It was bound to happen over years, and it only took a few months."
In particular, Bonhams has devoted their efforts to reducing "bidding latency" meaning the time it takes for an online bid to be counted by auction house employees, as opposed to a live auctioneer spotting a raised hand, which is now less than a second. As could be expected, it is now possible to easily stream the most important auctions online and to bid without having to be in attendance.
Even if Bonhams technological development has been accelerated, it is important to note that the auction house has been enhancing its digital reach for some time. As proof of this, since 2018 and under the new leadership of Bruno Vinciguerra, Bonhams has openly aimed at digital marketing. For instance, in 2018 and 2019, the plan was to grow online registrants by 25 to 30 percent, with growth exceeding those expectations. Additionally, in 2019, Bonhams sold around 40 percent of their lots online with a portion of new customers coming in through digital channels, stated Bruno Vinciguerra in the 2020 Global Auction House Summit held in March just before lockdown.
In the near future, we will continue to witness Bonhams reach new heights in the digital realm and maintain its focus on niche markets. Stay tuned for our next post in the series, which will explore another powerful and dominating auction house around the world.