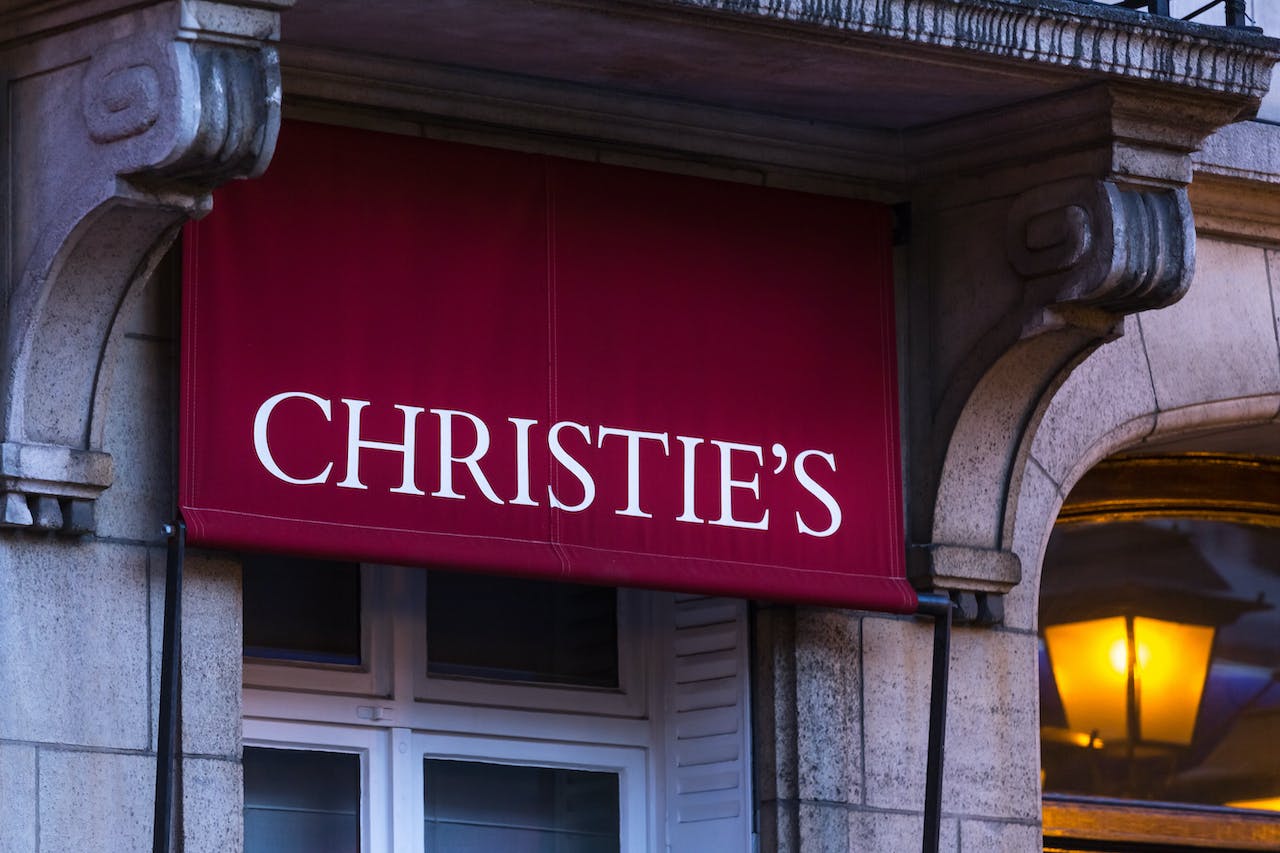 This series tracks the past, present, and future of the world's top auction houses. Now that we've uncovered the story of Sotheby's, we wanted to explore Christie's, an auction house stemming from a centuries-long tradition of impressive offerings and vast collections. Each year Christie's holds an average of 350 auctions annually in over 80 categories, including all areas of fine and decorative arts. The auction house also has a global presence in 46 countries with 10 salerooms around the world including London, New York, Hong Kong, and Shanghai.
Christie's: origins and expansion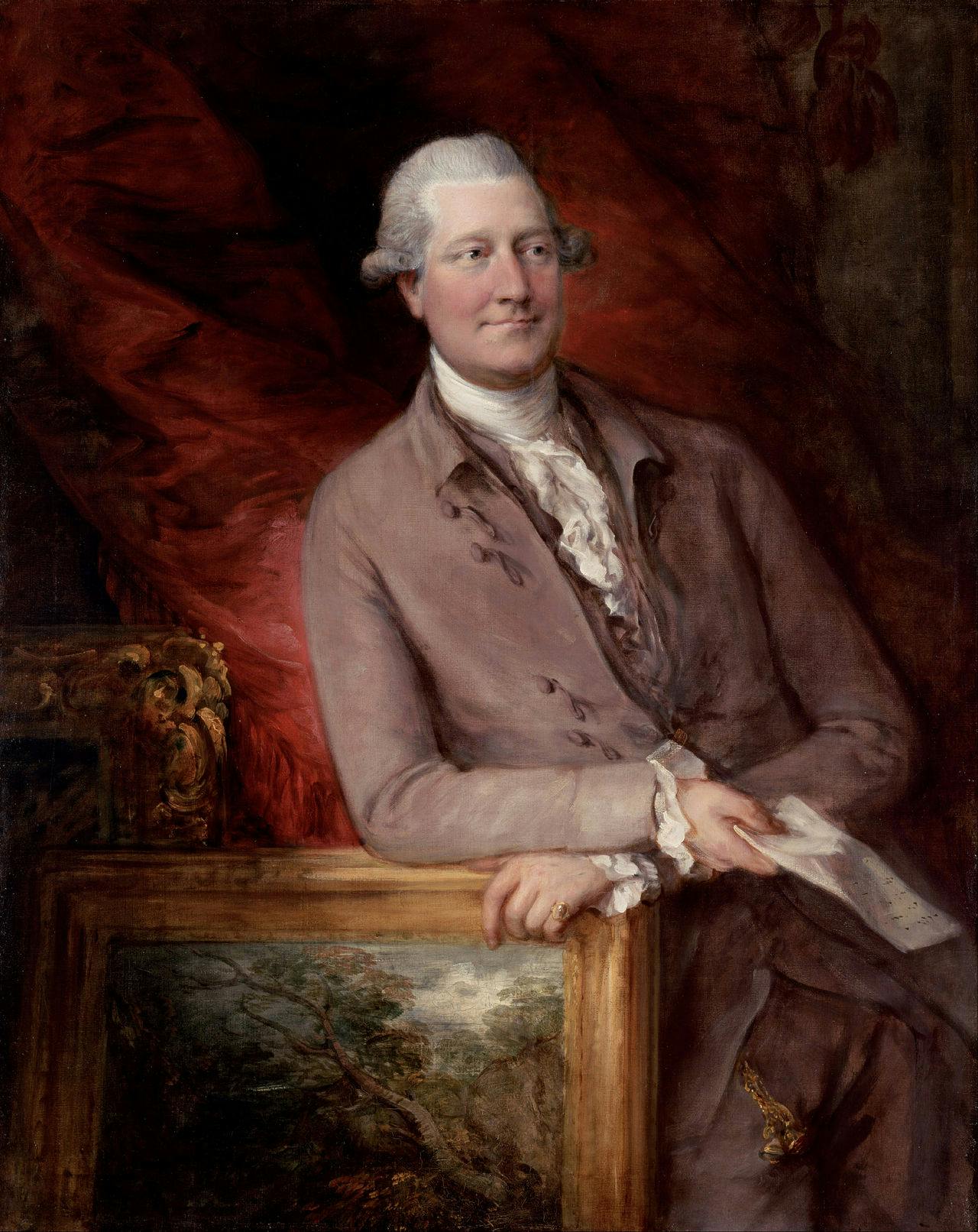 The name Christie's stems from James Christie, who was born in Perth in 1730. Christie joined an auctioneering firm in London run by Annesley, but soon after joining decided to leave and open his own firm in Pall Mall, London. According to Christie's Timeline, Christie organized his first auction on December 5th, 1766 with his first art sale being held four months later.
During his lifetime, Christie was known as a charming and persuasive speaker and his firm became a hub for art collectors, dealers, and fashionable London socialites. In 1789, as a candid example of his personality, a satirical cartoon dubbed him as "Eloquence, or The King of Epithets." Additionally, in the book, Artists and their Friends in England 1700-1799 (1968), William T. Whitely noted "...the interesting personality of Christie helped to draw to his house in Pall Mall the connoisseurs, the artists, and the rich idlers of both sexes."
As mentioned by Martin Oldham from the Royal Academy, Christie contributed to turning auctions into entertaining events that attracted both the burgeoning middle classes and the wealthy collectors and connoisseurs. Christie's "private view days" became celebrated social gatherings and his showrooms also granted the public the opportunity to admire the works of Old Masters prior to the openings of public museums.
Christie was also friends with many renowned artists of his time such as the Academicians Joshua Reynolds and Thomas Gainsborough, as discussed in History Today. Thomas Gainsborough was also his neighbor and, in 1778, painted a portrait of Christie leaning on one of the artist's emblematic landscapes while holding a paper in his right hand, which is believed to be an auction list. The portrait hung proudly in Christie's headquarters and is now a part of the J. Paul Getty Museum in Los Angeles. Subsequently, following Gainsborough's death in 1788, Christie began auctioning his work.
During the late 1700s and early 1800s, a great number of historic sales took place at Christie's, some of which contributed to shaping a few of the most important collections in major museums and institutions around the world. In the late 1700s, Christie's led the auctioning of the jewels of Madame du Barry, who was the mistress of Louis XV and who died during the Terror unleashed during the French Revolution. Christie also coordinated the auctioning of important art collections, including those of Sir William Hamilton and Sir Robert Walpole. These sales, comprising some of the finest collections in Britain, were sold to Catherine the Great and are now displayed at the Hermitage Museum in St. Petersburg.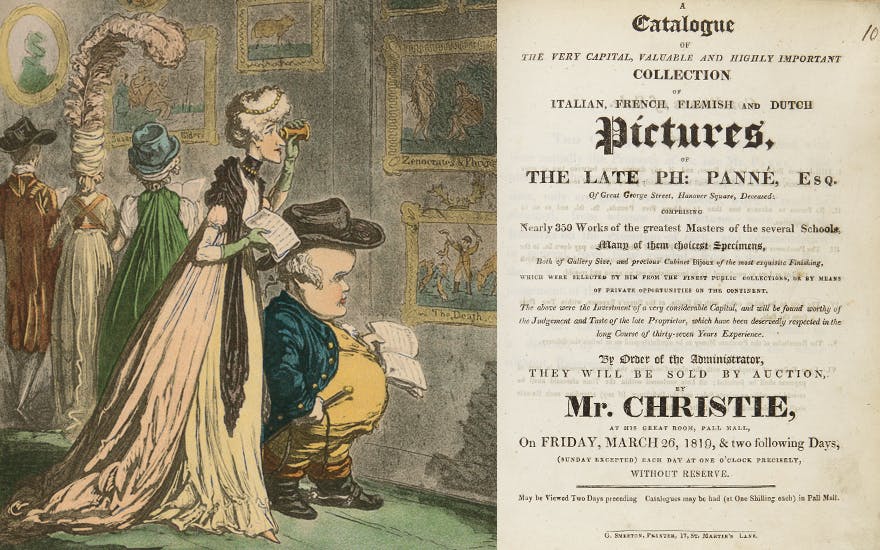 By his death in 1803, Christie had become one of the leading auctioneers in London; his name became synonymous with selling fine art, as stated by the Royal Academy. After his death, his son, who started as an auctioneer at the age of 21, continued to lead his father's firm and became a reputable expert on ancient Greek and Italian vases and sculpture. Under the young Christie's leadership, the firm moved to 8 King Street, where it remains today. By 1819, collectors such as Sir Robert MacFarlane (1770-1843), the Antiquarian Sir Henry Englefield (1752-1822), and the banker William Esdaile (1758-1837) were familiar figures among the auction house, according to an article published by Christie's. After the younger Christie's death, his two sons, James Stirling and George Henry, partnered with William Manson. In 1859, Thomas J. Woods joined the firm which temporarily changed its name to Christie, Manson & Woods.
Christie's recent history
As time went on, Christie's expanded into more diverse offerings, including Modern and Contemporary art. In 1892, Christie's organized its first Impressionist sale auctioning Figures dans un Café (or L'Absinthe) by Edgar Degas. During the course of the 20th century, Christie's continued to grow, and in the mid-1990s opened venues in Rome (1958), Geneva (1968) and Tokyo (1969).
Christie's became a public company in 1973 and was later purchased by French investor and renowned art collector, François Pinault in 1998. The firm's first Paris auction occurred in 2001, after the French government had removed its traditional controls on auctioneering. However, Christie's faced challenges at the very end of the 20th century due to a price-fixing scandal with their rival auction house Sotheby's, which unfolded from 1993 until 2000, as evidenced by The Guardian.
A great number of price records have been broken at Christie's. In 1990, Van Gogh's Portrait of Dr Gachet became the most expensive work of art by selling for $82.5 million. Then in 2015, Christie's broke another record when Les Femmes d'Alger by Picasso was sold for $179,365,000, and Nu Couché by Modigliani for $170,405,000. And, as discussed in a previous post on the most recent art controversies, in 2017 the infamous Salvator Mundi by Leonardo Da Vinci sold for $450,312,500 and became the most expensive work of art in the world.
Additionally, Christie's has celebrated its most recent milestone with its 250th anniversary in 2016, commemorated by a series of special sales, exhibitions and events. Moreover, in 2016, Christie's released the book Going Once: 250 years of Culture, Taste and Collecting at Christie's which covered 250 of the most remarkable works of art to have been auctioned over the course of Christie's history.
In 2018, another momentous event took place at Christie's when the collection of Peggy and David Rockefeller was auctioned for a total of $832.6 million, the highest ever for a private collection. As Christie's reported, after a six-month campaign, 10 days of online sales, and three days of dynamic live auctions at Christie's Rockefeller Center HQ, 1,500 items by some of the most renowned artists of the past 200 years were sold. The most prized pieces included Picasso's Fillette à la corbeille fleurie, which sold for $115 million, and Monet's Nymphéas en fleur, which sold for a record of $84.7 million. A total of 22 notable records were broken across Impressionist and Modern Art, American painting, Latin American art, Contemporary sculpture, decorative art, Islamic painting, Chinese Works of Art, and American Decorative art. The profits from the sale were reportedly used to support projects close to the Rockefeller family.
The health crisis and what the future holds
In 2019, Christie's had a fairly good year, as described in the Christie's 2019 Annual Report, stating that their 2019 sales were $5.8 billion. However, as was the case for the global art market, the health crisis deeply impacted the auction houses bottom line. As proof of this impact, a report prepared by the London analytics firm Pi-eX and published by Art Market Monitor, recently announced that Christie's, Phillips, and Sotheby's together saw a 79% decline in revenue for the second quarter of 2020 compared to 2019. This decline was the result of cancelling the marquee spring sales due to COVID-19. The Financial Times also reported that Christie's sales fell from $2.3 billion to $364 million this year, compared to the same period in 2019. Even though the auction houses threw together hundreds of online sales in the wake of these cancellations, ultimately, they weren't enough to make up for the lost revenue. It wasn't until June, when the three firms launched their live hybrid series that numbers began to bounce back.
On July 10th, Christie's put together ONE, a global live auction offering Impressionist and Modern, Post-War and Contemporary Art and Design pieces. The auction took place in consecutive sessions in Hong Kong, Paris, London, and New York, and sold $420,941,042 worth of art with a sell through rate of 94% by lot and 97% by value. According to Christie's, more than 80,000 people tuned in to watch the new spectacle unfold, with 60,000 of those accessing the auction through social media in Asia. The top price achieved was taken by Nude with Joyous Painting (1994) by Roy Lichtenstein for a grand total of $46,242,500.
As the market adapts to the new normal in the age of COVID-19, we will continue to watch Christie's persist and expand. Furthermore, the Financial Times stated that Christie's has scheduled 83 online sales for the remaining 2020 year and that the auction house has embarked on a never-before-seen partnership with the Paris Biennale (Online, 24 September – 8 October). Stay tuned for our next post in the series, which will explore another powerful and dominating auction house around the world.