Don and Mera Rubell: collectors, tastemakers, and visionaries
Wed Oct 28 2020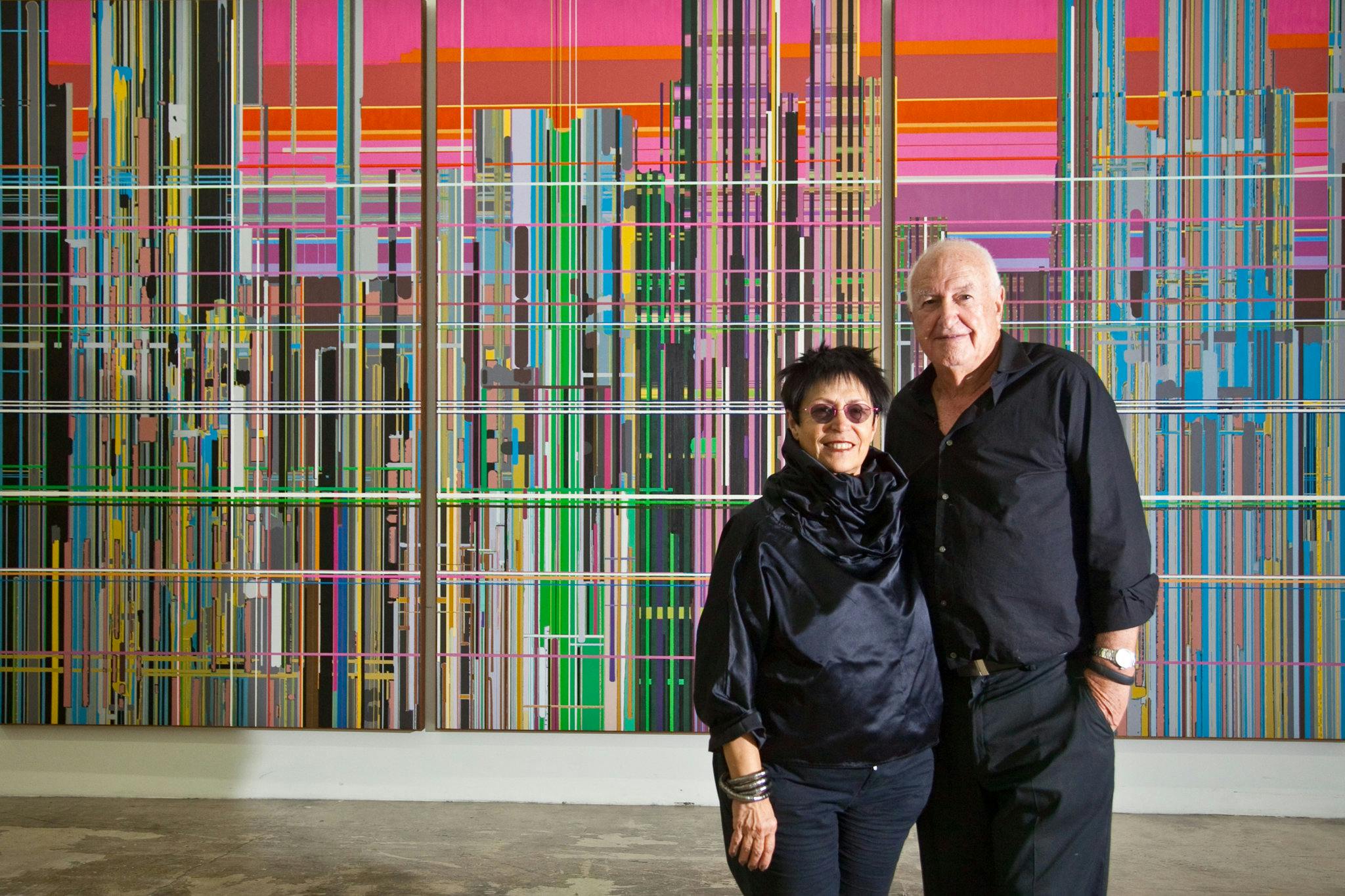 Don and Mera Rubell are two of the most recognized and respected collectors of contemporary art in the world. During the last few decades, the Rubells have set the pace for Miami's contemporary art scene where, in 1993, they opened one of the first private contemporary art museums in the US. Last year, the couple unveiled an impressive new museum in Allapattah, Florida where they currently house their eclectic collection of more than 7,200 works by 1,000 artists. What is the Rubells' distinct collecting style? And, how has the couple manifested into the trend setters and household name that they are today?
The Rubells' collecting style: intuition, emotion, and patience
The Rubells moved from New York City to Miami 29 years ago, and since then they have been instrumental in the art culture of Miami. Architectural Digestrecalled, Mera contributed to bringing Art Basel Miami Beach and Design Miami to South Florida. In 2001, she not only organized the first trip to Basel for Miami city officials, but also actively participated in creating hype for Miami as the next booming art city, reported by W Magazine. The bond between Art Basel Miami and the Rubells has been a long-lasting one. The exhibitions they organize are generally timed to coincide with the fair's opening week in December, and the Rubells usually organize a Basel breakfast -- a must among the VIP fairgoers.
For the Rubells, collecting art is a family affair and is embedded in their lifestyle. Their son Jason, an Art History Major, is a crucial component for curating their exhibitions and for their collecting practice; the three of them must agree before buying a new work. Their daughter Jennifer was initially involved in the buying process, but in 2009 devoted herself to her own artistic practice: her famous food-based installations, as described by W Magazine.
The couple has been actively collecting for more than 50 years. They first started collecting art in 1964, soon after they were married, and designated a modest amount to collect art ($25, a quarter out of Mera's weekly teacher's salary). As ARTnews reported, the limited resources they had available at the time led them to focus on newer and unknown artists. An article from Christie's explained that ever since their early collecting days, the Rubells collecting practice has followed a distinct intuitive method, and their funds have come from the family business (Don is a retired gynecologist who ventured into the boutique hotel and real estate business (Rubell Hotels)).
The Rubells collecting style has remained consistent throughout the decades and has set them apart from other high-profile collectors. Before acquiring a piece, the couple usually makes several studio visits seeking to establish an emotional connection with the artist and their work. If they are captured by the work, they tend to acquire more works as they follow the artist's career. Don once said: "There is no such thing as a great young artist… There are only artists with potential."
This method allowed the Rubells to create relationships with famous artists before they made it big. For instance, they were among the first to acquire work by contemporary artists such as Jean-Michel Basquiat, Cecily Brown, Keith Haring, Rashid Johnson, Hayv Kahraman, Jeff Koons, William Kentridge, Yoshitomo Nara, Cindy Sherman, Mickalene Thomas, and George Condo.
The Rubells are also known to not rely on art advisors for their acquisitions. And more interestingly, throughout their many years of collecting, they have barely sold any art from their collection and held onto their acquisitions: "In 50 years of collecting, we've put together over 5,000 pieces and we've sold less than 20," Don Rubell told the New York Times.
Additionally, while they tend to lend their artworks to Museums, they are not part of museum boards as other high-profile collectors often are. Mera sheds light on this strange practice to W Magazine: "It's not our mission to give works to museums…unlike museums… they (the Rubells) have the agility to respond and take risks in a fast-moving art world." She also mentioned that "we have zero social aspirations."
The Rubells first exhibition space (1993-2019)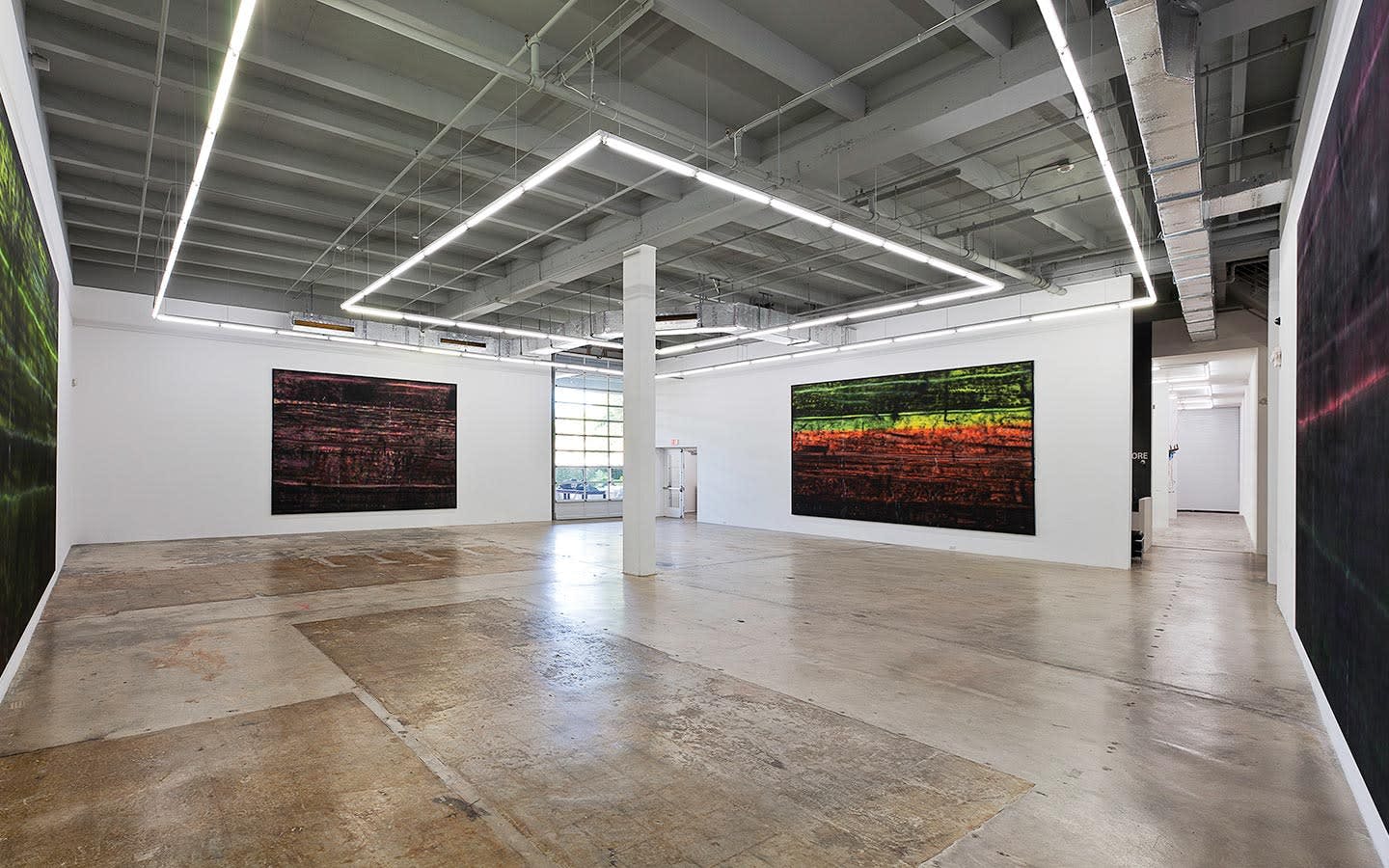 In 1993, the Rubells opened the Rubell Family Collection in Miami to present their collection to the public. As ARTNews reported, this was one of the first private museums of contemporary art in the US, a feature that has been steadily growing in the US and elsewhere, especially during the 2000s. The 40,000 square-foot building that until 2019 housed the Rubell Family Collection, was located in Wynwood, a formerly high-crime neighborhood that has now, in great part due to the establishment of the Rubell Family Collection, has evolved into one of the leading art and design districts in the U.S.
To further emphasize their devotion to collection, the Rubells' private home can also be accessed through a library door located in their former venue. They maintain unity between the two spaces and they refer to their home as "their thinking space." However, the couple recently shared with Christie's that they only have two artworks on display inside their home. But their son, Jason, displays a good number of artworks from the family collection in his private home, also featured in Architectural Digest.
The Rubells also devote time and effort into creating a diverse and international collection. For instance, they are avid collectors of Chinese art. Barbara Pollack from the New York Times reported that they first traveled to China in 2001 following the invitation of artist Zhang Huan, and then returned on many occasions. They are particularly inspired by artists whose work revolves around social causes in China. They own works by Ai Weiwei, Zhang Huan, He Xiangyu--who paints with boiled-down Coca-Cola--and Chen Wei, who photographs surrealistic scenes in his studio.
In 2013 and 2014 their Chinese acquisitions, following 6 research trips and more than 100 studio visits, were displayed at their 28 Chinese exhibition, which also traveled to San Antonio and San Francisco. In an interview, Mera explained the couple's interest in Chinese art: "The truth of the matter is, most people collect the art of their generation. If you want to keep going—and we've been doing this for a long time—it's really about going where you don't even know, and you have to be open to what you feel (…)The unknown is there to be experienced."
"The Rubell Effect"
The Rubells are tastemakers and their moves have repercussions within the art market. Whenever they attend an art fair, they are followed by either flippers or by other art collectors. The attention the couple grants to young artists' work launches and validates careers. This has been deemed, by Artnet news, as "The Rubell Effect." Given the prestige of their collection, the Rubells also receive special treatment when acquiring artwork. They enjoy the standard institutional discount of 20 percent (or more) and, on occasion, they negotiate payment plans for their acquisitions. All in all, artists, gallerists, and dealers are eager to be associated with the Rubell Collection.
The reputation of the Rubells is so impressive that a residency or solo exhibition with the Rubells is similar to the exposure that one would get when exhibiting in any other important museum. For example, after Oscar Murillo's 2012 residency and solo exhibition, his work reached $4.9 million in auction sales the very next year (with the artist suffering the negative effects of art flipping). This boom in Murillo's was also followed by securing representation by none other than David Zwirner.
The New Rubell Museum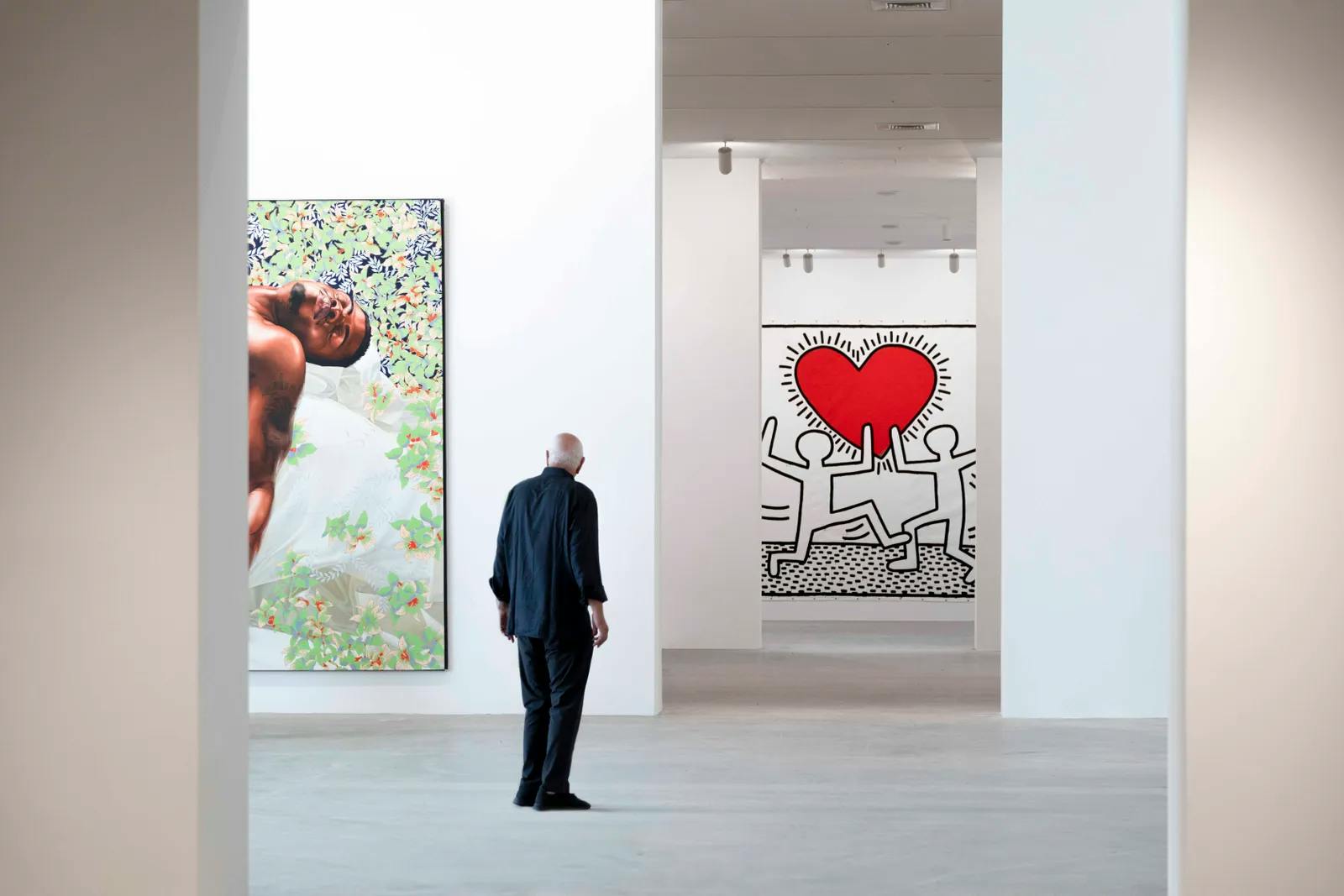 On December 4, 2019 the Rubells unveiled their new art museum, one of about a half-dozen private museums in South Florida. As stated in the museum's website, "In anticipation of the opening of its new building, the Rubell Family Collection has formally been renamed the Rubell Museum to emphasize its public mission and welcome audiences to see its contemporary art." The Museum is led by Mera, Don and Jason Rubell along with Juan Roselione-Valadez, who is the director of the museum and has worked for the Rubells for 21 years.
The Museum is located less than a mile from its previous address. The Rubells were initially looking for additional storage space when they visited the Allapattah warehouse (a former rice storage warehouse) and decided it was the perfect venue to display their extensive collection, Architectural Digest reported.
The new location includes a 100,000-square-foot area, 80,000 square feet of which are opened to the public across 40 galleries, event spaces, a garden courtyard, an indoor-outdoor restaurant, and the largest art research library in South Florida. The space is distributed across one level, with no elevators or staircases, except for a single ramp. The project was envisioned by architect Annabelle Selldorf. 65% of the galleries are dedicated to long-term installations and 35% to special exhibitions, all drawn from the collection.
The inaugural exhibition included 300 works by 100 artists from the couple's extensive holdings of more than 7,200 works by 1,000 artists. Among the highlights were pieces by longtime Rubell favorites such as Keith Haring, Jeff Koons, Cindy Sherman, Oscar Murillo and Richard Prince, alongside younger artists such as Jonathan Lyndon Chase, Cy Gavin and Allison Zuckerman. Amoako Boafo, a Ghanian-born artist who was covered in our art flipping article, also did a residence with the Rubells and was included in the museum.
The legacy of the Rubells is very much alive and expanding with their newly-opened museum. Since collecting is a family affair for the Rubells, their legacy will continue in the hands of their son, Jason. Jeffrey Deitch, a reputed art dealer and curator, places the influence of the Rubells in the same category as the one by legendary collectors Gertrude Stein and John Quinn. "The number of collectors who create an important, coherent statement, who have total engagement with the work, and who make a major contribution to the history of art—is tiny," he stated to artnet News. Without a doubt, the Rubells have made an enormous contribution to the history of art and the city of Miami, and will continue to do so for many years to come.