The African contemporary art scene: challenges and main characters
Fri Jan 22 2021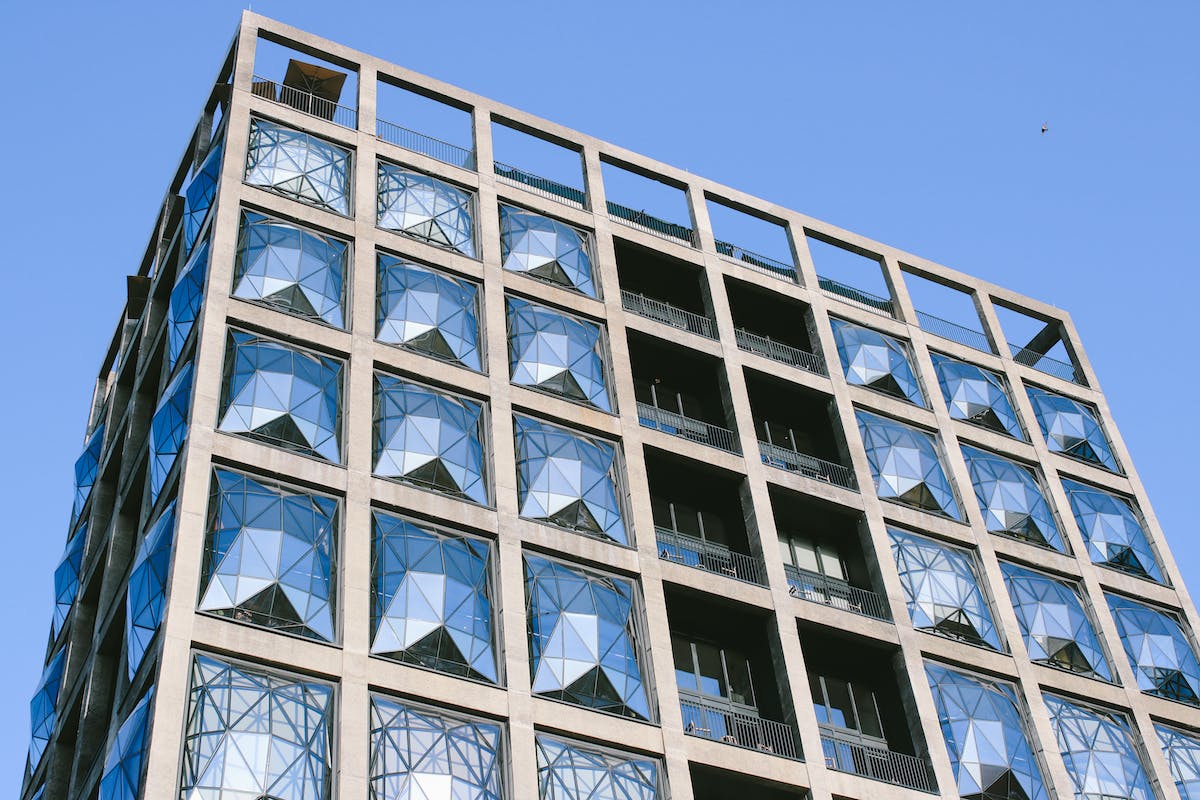 The African contemporary art scene is thriving and there are countless events, exhibitions, institutions, art fairs, auctions, and galleries devoted to the promotion of art produced in these wide and diverse regions. Likewise, reputed art collectors have built strong collections of African contemporary works, and the new collector base for African artworks is growing fast. This post talks about the main components, challenges, and characteristics of this multifaceted and continuously-evolving market.
First of all, one may ask if there can be such a thing as African contemporary art. Many experts would hesitate given it entails 54 countries, 1.2 billion people, and countless contexts, traditions, and artistic backgrounds. However, as analyzed in an Artnet News editorial, the global art community has frequently simplified all things African by lumping it into one massive block that, on occasion, has been perceived as "exotic." To further complicate things, the term "African art" also considers art produced within the African diaspora, which is confusing for those who perceive "African art" as art produced in the African continent.
Luckily, this unilateral and monolithic vision of African art held by the Western world is slowly beginning to change thanks, in part, to the growing number of exhibitions, debates, and research efforts that are raising awareness towards the nuances of the African contemporary art scene while at the same time creating alternate interpretations for this sort of art that eludes generalized descriptions.
Next to this redefining process, the interest in African contemporary art has grown steadily over the past five years turning it into one of the hottest art markets. As explained by economist Clare McAndrews's annual art market report, released at the beginning of 2020 and reported by Artnet News, this rise can be explained, in part, by the newly-opened museums and art exhibitions displaying contemporary African artists, the global visibility granted by art fairs devoted to African contemporary art, and the interest that the secondary art market has taken in African art. Additionally, there are still a lot of African artists whose works are at price ranges that are affordable to new collectors hoping to acquire works at reasonable prices, or as an investment.
Museums, alternative platforms, and exhibitions of African art
Over the past decade, many museums devoted to African contemporary art have opened and the number of African art exhibitions have grown exponentially. For example, in 2016, the Museum of African Contemporary Art Al Maaden opened in Marrakech showcasing art from Morocco and its neighboring countries. Likewise, in 2017, Zeitz MOCAA opened in Cape Town with the intention of exhibiting, collecting, and researching contemporary art from Africa and its diaspora. Additionally, in 2018, The Museum of Black Civilizations opened in Dakar, Senegal, with the goal of celebrating the history of black civilizations from across the globe. As detailed in another post dealing with art restitution controversies, this museum includes different time frames including a contemporary art section. At the same time, other platforms have also been created to promote African art. For example, in 2014, the Kampala Art Biennale was established in Kampala, Uganda, aiming to solidify the position of contemporary African art on the global art stage while simultaneously highlighting the often-disregarded East African region. Meanwhile, artists who have already found commercial success, such as Hassan Hajjaj and Ibrahim Mahama, have set up organizations of their own to nurture young talent at home, detailed Artnet news. For instance, in February 2020, Hassan Hajjaj held an exhibition of young Moroccan artist Ismail Zaysy at his atelier-turned-gallery, Riad Yima.
On the other hand, over the years, museums across Europe and North America have hosted a growing number of shows for African contemporary art. However, recently there has been an interest in organizing contemporary African art exhibitions within Africa as well. The latter has contributed to creating an internal interpretation of African art manifestations rather than only relying on the mainly Western discourse about it.
For example, it is worth mentioning the internationally-recognized traveling exhibition Prête-moi ton Rêve (Lend me your dream), one of the first exhibitions organized completely by Africans displaying African contemporary art. The show, curated by Yacoube Konaté, features the work of 30 artists, like Abdoulaye Konaté, El Anatsui, William Kentridge, Chéri Samba, Bathélémy Toguo, and Ouattara Watts, explained Katy Donoghue from Whitewall. Its first iteration opened last year in Casablanca, then traveled to the Museum of Black Civilizations in Dakar, and is now being shown at Abidjan. After Abidjan, it is scheduled to be displayed in Lagos, Addis Ababa, Cape Town, and Marrakech. While this is a travelling exhibition, curators in each city are invited to interpret and put their own spin on the exhibition. According to Katherine Keener of Art Critique "By doing this, the exhibition takes a pan-African show and brings it to the local level, making it more accessible to various communities while also highlighting the nuances of African cities. It is one of the first shows that has been completely orchestrated by Africans and focuses on Africa rather than the African diaspora."
The contemporary African market: art fairs, auctions, and galleries
As has been said, there are art fairs organized within Africa and Europe specifically-devoted to contemporary African art. Such is the case of 1-54, which was the first international art fair to target African contemporary art from Africa and its diaspora. This fair created by Touria El Glaoui opened in London (2013), and then spread to New York (2015), and Marrakech (2018). The latest edition of this fair was held in London in October and, for the first time, partnered with Christie´s to present 1-54 Online, powered by Christie's (7 – 12 October) next to a scaled-down presentation from 30 exhibitors at Somerset House with each gallery presenting one seminal artwork at the Christie's Duke Street Gallery. The fair´s director stated to The Art Newspaper: "Suddenly collectors who have never looked into buying artists of African descent are now in a way much more aware of including them in their collection."
On the other hand, Art X Lagos, was founded in 2015 by Tokini Peterside after spending several years developing Nigeria's culture sectors. As West Africa's first international contemporary art fair, it intends to promote contemporary African art. Peterside recently declared to Christie´s: 'We need to make African art a cornerstone of the global art market by investing in institutions and expanding the collector base. African art shouldn't be marginalized or considered niche.' The fifth edition of the fair took place in an online edition (December 2-10). Themed Present States, Shared Futures, this edition seeks to prefer new ideas on how global and national African communities can move forward, assuredly, and despite the challenges, reported Artsy.
At the same time, auction houses have increasingly taken interest in African contemporary artworks. As evidenced in a previous post, the first sale of Contemporary African Art was organized by Bonhams in 2009 and was followed closely by the most reputed auction houses worldwide proving mainly positive results in sales. However, there is a risk in the market speculation with many artists' work being flipped.
Additionally, many galleries now specialize in African contemporary art. Such is the case of MAGNIN-A, opened in 2009 by the reputed curator André Magnin. Adding on, Culture Trip mentions Afriart Gallery in Kampala, Uganda; Goodman Gallery in Johannesburg and Cape Town, South Africa; Matisse Art Gallery in Marrakech, Morocco; and Omenka Gallery in Lagos, Nigeria as important galleries offering African contemporary artworks.
Contemporary African art collections
Next to the main channels of distribution and exhibitions revolving around African art, there are many collectors who have built important collections of contemporary African artworks. One of them is the Italian Jean Pigozzi (1952-), who, as detailed by Ken´Art, has been collecting African art for over 30 years owning more than 10,000 works by more than 100 African artists. For guidance, Pigozzi hired curator André Magnin who put together the iconic exhibition Magiciens de la Terre, held at the Georges Pompidou center, in 1989, and who continues to collaborate with Pigozzi to this date.
Interestingly, Pigozzi built his entire collection by working directly with artists and has developed strong relationships with nearly 40 artists including Seydou Keita, Malick Sidibé, and Chéri Samba. His collection is mostly housed in Geneva, in a space known as The Contemporary African Art Collection (CAACART). Nowadays, Pigozzi´s collection is the largest and most influential African art collection, and is generally regarded as the apex and index of artistic production from the continent, evidenced Artsy in a profile about the collector.
Another important, but highly controversial, collector of contemporary art was Sindika Dokolo (1972-2020), who passed away last year. The collection of this wealthy Congolese art collector includes more than 5,000 African artworks. During his life, Dokolo also worked diligently for the return of African art removed during the Colonial era. With this intention in mind, in 2013, he established a foundation that used dealers, researchers and lawyers working in Brussels and London to monitor the art market and scour archives for African art that might be repatriated. To amass part of his collection, in 2005, Dokolo acquired the entire collection of 500 contemporary African artworks from German Hans Bogatzke. Side by side with his collecting practices and restitution efforts, Dokolo launched Angola's Luanda Triennale to promote Angolan history and modernity, and he lent works from his collection to the Venice Biennale in 2007. Likewise, in 2017, he donated 340,000 euros to 17 artists who exhibited at Documenta, reported The New York Times.
However, before his passing, Dokolo and his wife Isabel dos Santos (daughter of a former Congolese president) were involved in a huge-scale corruption and money laundering scandal. The charges against Dokolo tainted his philanthropic and cultural efforts and distanced the art organizations that he once actively supported as a collector, reported Artnet News.
All the characters that we have briefly mentioned above are continuously redefining what the contemporary African art scene means and entails. We will surely continue to see more components as this scene keeps gaining traction amidst its historic, cultural, and social relevance. In future posts, we will cover other aspects of this rich scene such as the main cities where emerging African art is thriving and the African contemporary artists to watch.