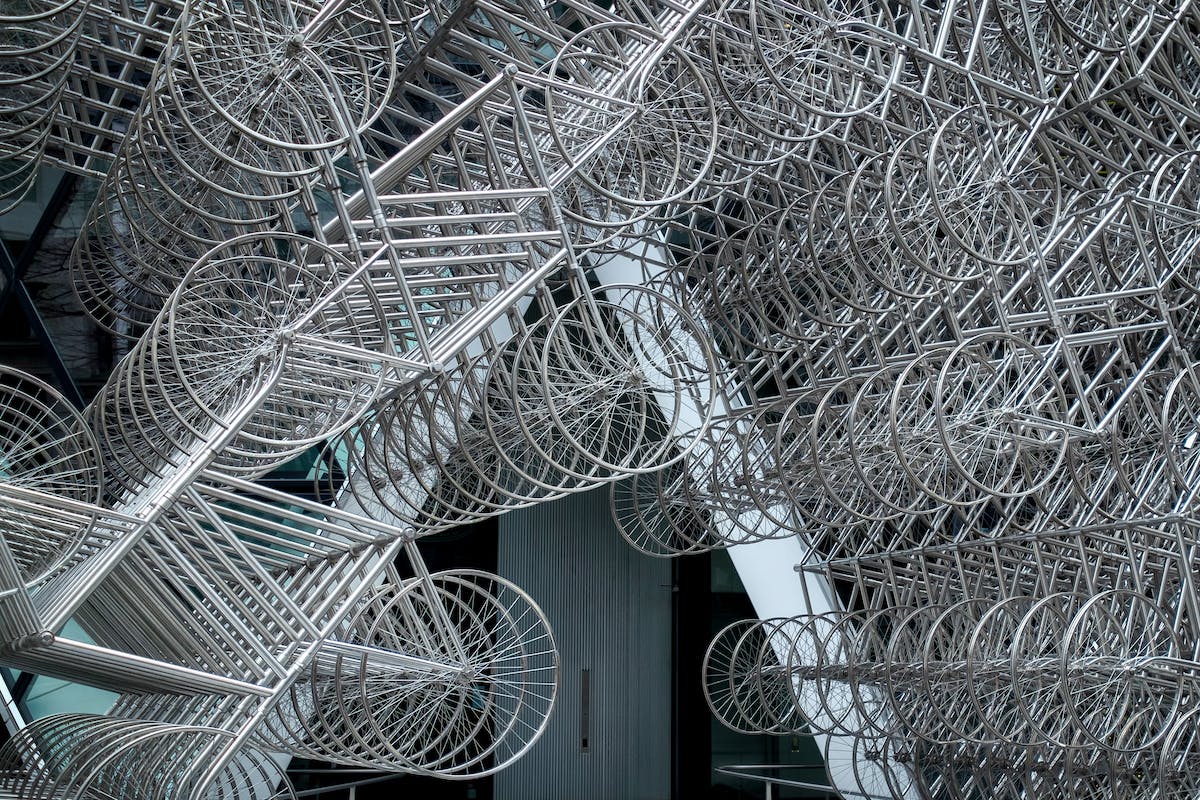 Over the last 20 years, Chinese Contemporary Art has thrived and experienced an astronomical rise in the global art market. This rise has been evidenced by its rapid ascent in the art scene and with China being listed as the second most important art market in the world. Its ascent has brought art fairs, international galleries, powerhouse collectors, and renowned auction houses to the region, mainly setting roots in Hong Kong. Likewise, large-scale Chinese contemporary art exhibitions have increased in China and abroad, and there is now a growing base of collectors throughout the world specializing in art from this region. How did this scene start and what led to China becoming a leading player in the international art scene?
To answer this question, we should first look at the events and artists that marked the development of Chinese contemporary art. Given China's complex political, historical, and social climate, Chinese contemporary art has had a particular development and, for many years, was promoted mainly by the West. While there is not a generalized agreement on this, most narratives of Chinese contemporary art begin at the end of the Cultural Revolution, around 1979, when Chinese artists were first exposed to art history from the West, reported Artnet News. This new generation frequently had a radical tone of social, political, and cultural criticism, evidenced in many of the works from that period.
During this seminal period, between the late 1970's and early 1980's, the Stars Art Group, a foundational art movement of the contemporary Chinese avant-garde, became highly influential. However, in the late 1980's, many of these artists went into exile and slowly started to showcase their talents and works abroad. For example, Huang Rui went to Japan; Wang Keping, Ma Desheng, and Li Shuang went to France; and Ai Weiwei went to the United States. Most of these artists remain important figures in Chinese art today.
1989: breaking point in Chinese contemporary art
Shortly after the 1989 Tiananmen Square protests, international interest in Chinese contemporary art rapidly increased. Many curators, art critics, and art historians viewed art from this region as a critique and disdain towards the Chinese regime. The rising interest in art from this region resulted in the groundbreaking and polarizing Paris exhibition Magiciens de la Terre, organized in 1989, and followed by a series of exhibitions in Europe, North America, Australia, and Hong Kong where collectors were able to view and acquire artworks from this region.
Importantly, as stated by Marie Leduc in her book, Dissidence The Rise of Chinese Contemporary Art in the West (2018), from this moment on, Chinese artists were celebrated for their formal innovations, for how they brought new media and concepts to art, and for how they challenged the political and social values of China and the West. According to Leduc, even if not all Chinese artists critique the regime, they are constantly seen as "dissident heroes" by the West. However, we should keep in mind that Chinese contemporary art showcases a multiplicity of artistic experimentation, and of aesthetic, theoretical, and philosophical approaches.
Next to its promotion in the West, there were a few characters within China that were highly influential in making the Chinese art scene an international sensation. Such is the case of Johnson Chang, a gallerist who founded Hanart TZ Gallery in Hong Kong in 1983. Based on his expose with Art Basel stories, aside from being a gallerist, Chang is also a renowned academic and independent curator behind some of the most important exhibitions of Chinese art such as The Stars: 10 Years (1989) and China's New Art, Post-1989 (1993), which are widely considered as turning points in the West's awareness of Chinese contemporary art. Chang is also credited with turning artists such as Zeng Fanzhi, Wang Guangyi, and Fang Lijun into international all stars collected by top museums and collectors around the world.
The Chinese art market boom: 2000s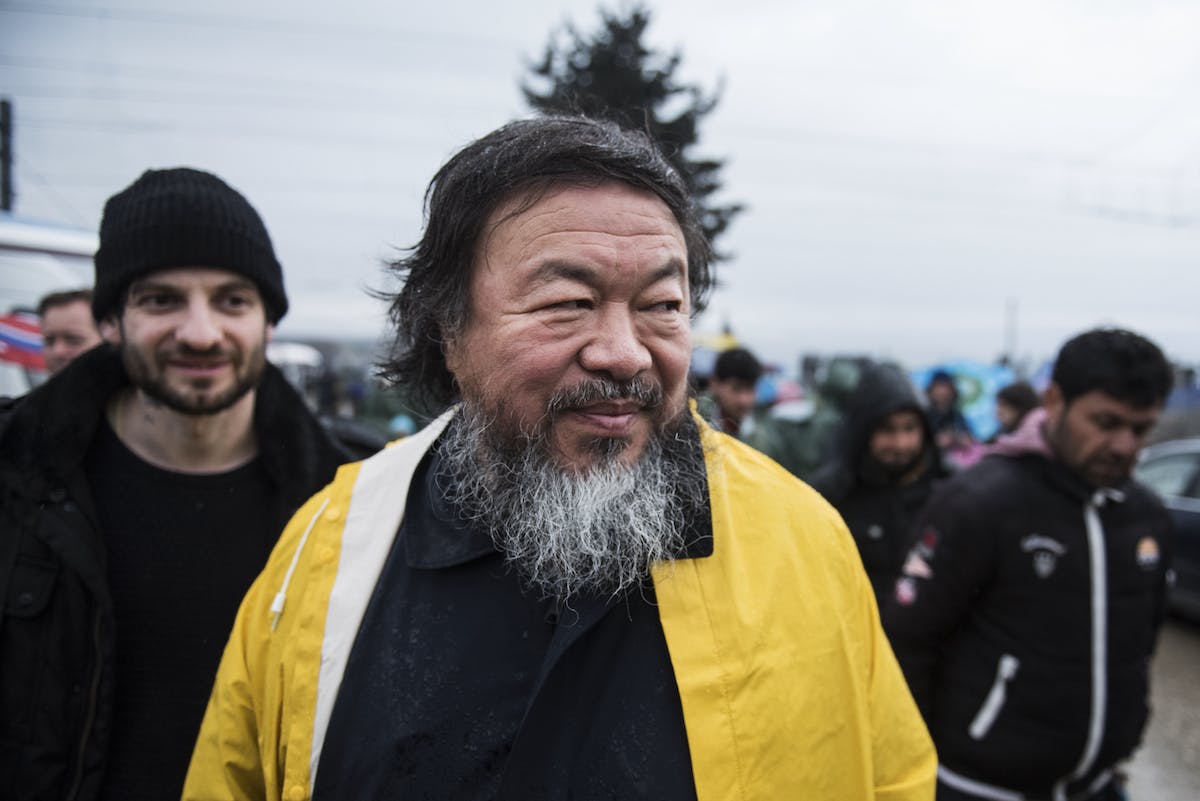 All of these events paved the way for the Chinese art market boom, which was a period of time in the 2000's when Chinese contemporary art began to experience explosive growth. According to an interview with Michele Chan, Head of Research and Specialist in Contemporary Art at Sotheby's Hong Kong, "It (the Chinese art market) barely existed before 2005 and went through seismic shifts in the following decade."
But, how can we explain this dramatic rise? According to Chan, the Chinese art market was propelled by the rise of private institutions who showcased talent from this region. This exposure was then increased when auction houses, museums, and international galleries began showcasing Chinese art abroad. At the same time, Western collectors saw Chinese contemporary art as a category worth acquiring as an investment and, as years went by, powerhouse galleries began representing more Chinese artists.
Now, let's look at some of the key events that propelled the Chinese contemporary art scene and what exactly happened to this region in the late 2000s.
According to many, 2003 is one of the most important years for Chinese contemporary art since it was the first year that China had an official pavilion at the Biennale di Venezia. This pavilion was originally planned for 2003, but ended up being displayed at the Guangdong Museum of Art (Guangzhou), with only a small portion appearing in the Biennial´s catalog. Nonetheless, as explained by Meiqin Wang in his paper Officializing the Unofficial: Presenting New Chinese Art to the World, the 2003 pavilion got a lot of international attention with many people viewing it as the Chinese government's first step towards accepting contemporary art amid its international success while at the same time guiding and monitoring its narrative. Chinese artists have been invited to join the Biennale as early as 1993, but this was the first official pavilion.
Likewise, the 2008 Olympics held in Beijing were instrumental for the international exposure of Chinese contemporary art given a myriad of exhibitions across the city. This event also marked the Chinese government's growing receptiveness to contemporary art. For example, as explained by The New York Times, in the advent of the Olympics the Ullens Center for Contemporary Art (2007) created by Baron and Baroness Guy and Myriam Ullens, was opened. Likewise, Chinese artist Cai Guo-Qiang had his first large-scale exhibition in China at NAMOC since leaving for Japan in the '80s, detailed ArtForum.
Next to these events, the Chinese art market continued to grow at an astronomical pace. To get a grasp of just how fast it was growing during the 2000s, it was ranked third in the global art market and, between 2010 and 2014, it got to first place. Art Price reported: "In 20 years, the growth of Chinese turnover in the Contemporary Art segment has been phenomenal: multiplied by 65."
Also, during the 2000s, Chinese super-star artists, such as Ai Weiwei, became the West's most notable and internationally-recognized Chinese dissident artist and took the internet and the art world by storm. At the same time, other Chinese artists acquired important roles in the international art market as well. For instance, after 2010, Zeng Fanzhi, the top-selling Chinese artist, was supported by influential galleries including Gagosian, which organized an exhibition of his works in 2011, and Hauser & Wirth which displayed his works in 2018. Between the two dates, Fanzhi´s work has been exhibited at the Museum of Modern Art of the City of Paris and the Louvre, reported Art Price.
Galleries, museums, and art fairs setting roots in China
Since the early days of this boom, the number of galleries, museums, and art institutions have multiplied in China. Hong Kong has played a significant role in promoting the new art form to international collectors and investors. The peninsula has attracted leading Western galleries, major foreign auction houses, and, from 2013, the renowned art fair, Art Basel. Likewise, Shanghai is another city that has slowly turned into a cultural destination with a myriad of private museums. Impressively, between 2014 and 2019, the number of museums more than doubled in that city, from around 30 to over 70, detailed Art Price.
During the last couple of years, leading Western galleries have established venues in Hong Kong; therefore confirming the city's role as a contemporary art sales hub. Galleries are not only looking to root their Western artists to the myriad of Chinese wealthy collectors, but also taking local talent under their wings to help them grow. The move of international galleries to Hong Kong began with Ben Brown Fine Arts in 2009 and then intensified following the purchase of the Art HK fair by Art Basel in 2011. Other examples of major galleries in the region include Axel Vervoordt, Ben Brown Fine Arts, Blum & Poe, David Zwirner, Gagosian, Hauser & Wirth, Lehmann Maupin, Massimo De Carlo, Pace, Simon Lee, and White Cube.
Since 2018, some of the most important international galleries are based in Hong Kong´s H Queen´s, a luxury building created with a lifestyle and culture theme that houses galleries and one auction house. The building debuted with the opening of Tang Gallery in 2018 and was followed by the opening of David Zwirner that same year. Likewise, as detailed by Artsy, Hauser & Wirth, Pearl Lam Galleries, and Pace Gallery are now based there.
At the same time, during the 2000s, major auction houses began creating departments focused on Asian art and opened offices across China. Additionally, there are now Chinese auction houses, such as China Guardian (founded in 1993) and Poly International (founded in 2005), which are steps away from Sotheby's, Christie´s, and Phillips in terms of sales according to Art Price. On the other hand, Phillips, who has been staging 20th century and Contemporary art sales in Hong Kong since 2016, has recently partnered with Poly International for specific modern and contemporary art sales, explained the Art Market Monitor.
As is the case with the gallery world, the biggest auction activity takes place in Hong Kong. As proof of this, according to a recent ArtTactic report described by Artsy, in 2020 Hong Kong overtook London as the second-largest contemporary art auction market in the world after New York. However, even if Hong Kong´s art market is strong, when talking about this city, we cannot avoid mentioning the freedom of expression protests and the news covering the sweeping national security law passed on June 30, 2020 that altered the lives of Hong Kong's residents and also impacted its artistic community criminalizing words and images that, until that point, had been legally protected as free speech.
Amid this complex social and political climate, there continues to be an ever-growing interest in Chinese contemporary artists in the auction world. Artists such as Zeng Fanzhi, Zhang Xiaogang, Liu Ye, Zhang Enli, Liang Yuanwei, Hao Liang, and Huang Yuxing, to name just a few, are among the most sought-after in the world, including at auctions. As evidence of this, according to the Global Chinese Art Auction Market Report 2019 released by Artnet in November 2020, the sale of 20th Century and Contemporary Chinese Art increased by 23 percent — the only collecting category to see transaction volume and value growth. Of course, numbers have shifted especially with the coming of the pandemic but we can get a glimpse of how this market is still going strong.
Up to this point, we have covered only a few aspects of the Chinese contemporary art scene that involves a myriad of recently created museums and initiatives, new exhibitions exploring Chinese contemporary art, collectors, and many artists that are redefining and challenging what Chinese contemporary art means and entails. In future posts, we will continue to dive into these rich and diverse scenes.