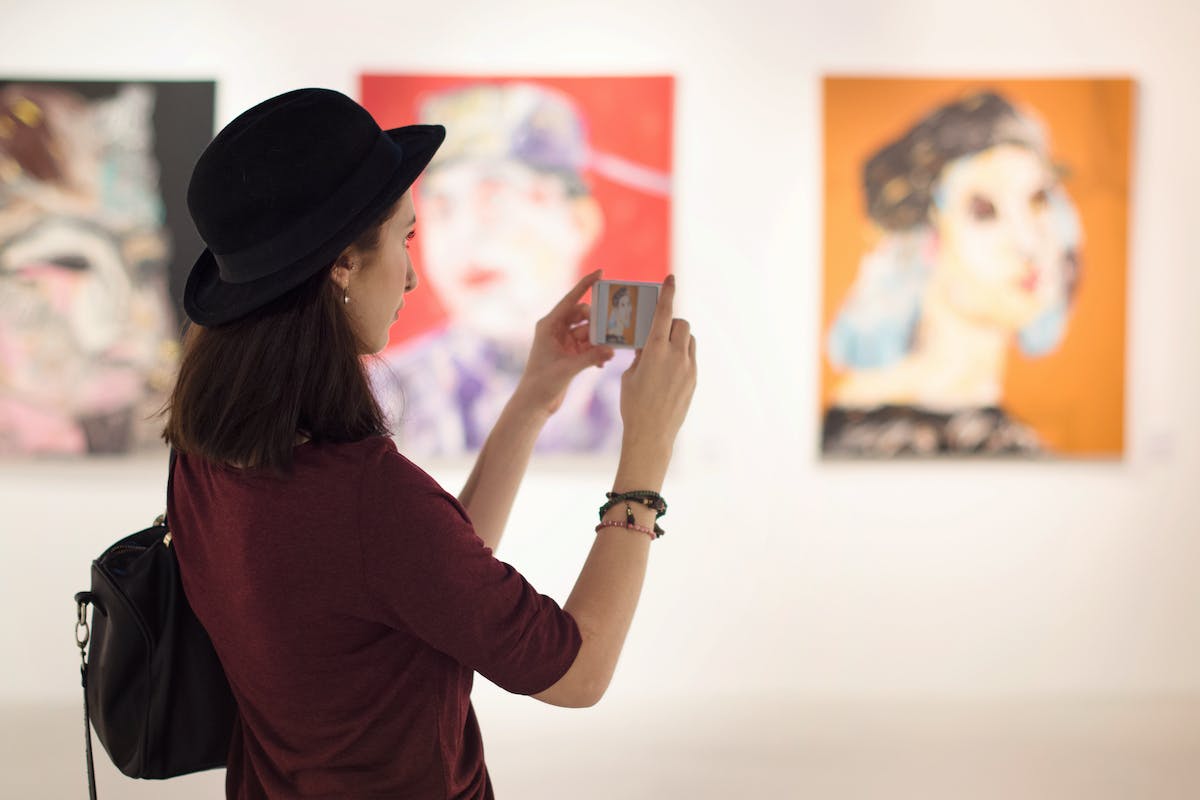 Over the course of the past several months, the novel COVID-19 disease has swept the world, wreaking havoc and altering how we operate, interact and connect. A particularly nebulous disease, it is hard to trace and therefore hard to fight. The cultural effects are vast and not yet totally understood. The reverberations of this time will continue to send shockwaves through systems we took for granted. However, one mainstay throughout this ordeal, helping to keep people connected and less lonely, has been technology – namely, the internet.
As The New York Times pointed out in April, Americans have been even more connected to the internet during lockdown. During the approximately two-month period between the first diagnosed cases in the United States and early April, Facebook had seen a 27% increase of traffic, Netflix saw a 16% jump, and YouTube usership was up by 15.3%. Socially-distanced people still seek interpersonal connection, and while dissimilar, the connections we can forge online have been sources of great comfort in these particularly unsettled times.
Technology, like social media and apps, were already enmeshed in our day-to-day habits before the arrival of COVID-19. Now, with most of the world sheltering in place, the way people use technology has evolved and helped us pass the time. By using apps and messaging platforms, we've been able to stay connected and to continue to share our lives, ideas, and art.
Art Collection's platform allows users to share intimate details about the history of their collections. Social media has allowed us all respite while stuck at home. While the MoMA coined #MuseumFromHome, a trending hashtag, while museums' doors remain locked, other collections adapted to the circumstances as well. The Peggy Guggenheim Collection in Venice, Italy used Instagram Stories as a way to share their collection with the public.
Our app ArtMaster works similarly – an art trivia game, it tests our users' knowledge not only of periods like Impressionism and Contemporary Art, but also of museum collections. It's a fun and easy way to go beyond the closed doors of your favorite museums all from the safety of your own home.
With many live art fairs and auctions are postponed for the foreseeable future, numerous institutions have chosen to pivot to the internet. Using the web as a platform, Christie's has hosted virtual auctions in many of their departments. While many collectors may have pressed "pause" on growing their collections, Christie's has still seen an active audience in their sales. Recently, the auction house announced their plans to partner with amfAR (The Foundation for AIDS Research) to raise funds for COVID-19-related research via a selections of works in the July 10 sale of Post-War and Contemporary Art in New York.
The New York Times recently highlighted their research on how we use social media. What drives us to do so? According to their findings, we do so in order to "bring valuable and entertaining content to others, define ourselves to others, grow and nourish our relationships, achieve self-fulfillment, and learn about causes or brands."
While stuck at home, Art Collection's users have taken to our app ArtMaster, an art trivia game that allows our users to test their art world savvy. In addition, we've seen an increased interest in our users documenting their collections. By doing so, our users collect stories of past purchases, share intimate details about their acquisitions, and ensure that everything is properly documented for future generations to come. Keeping track of collections can not only be fun but also enlightening, leading collectors to learn more about works they may have assumed they knew like family!
While apps like ArtMaster can help us pass this time, they can also help us understand past pandemics. The Spanish flu of 1918-1919, which killed an estimated 15 million people worldwide, also had its effects on the Art World. Just as now, then crowds were prohibited. Many museums, including The Boston Museum of Fine Art and the Cleveland Museum of Art, were forced to close their doors over public health concerns. Many artists fell ill, some dying from the pernicious flu.
Only a select few works are known to directly portray the flu, however. Below, Edvard Munch's 1919 "Self-Portrait with the Spanish Flu" is a rare example of such.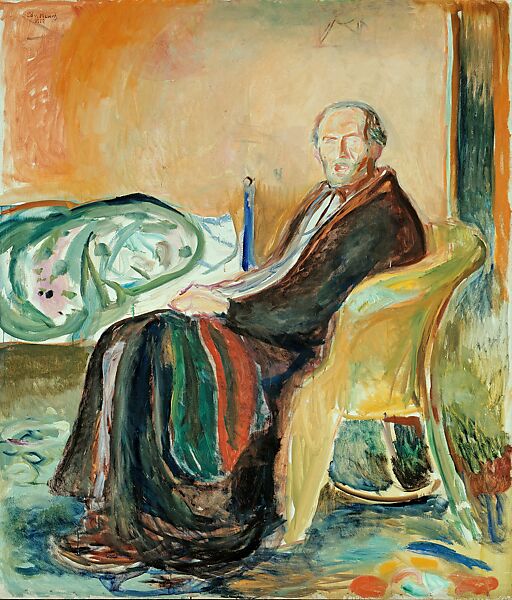 Alternately, the renowned artist Egon Schiele fell ill and died of the flu in 1918, before he could finish his 1918 work "The Family", below. The flu also claimed the lives of Guillaume Apollinaire and Gustav Klimt, among other well-known European artists of the time.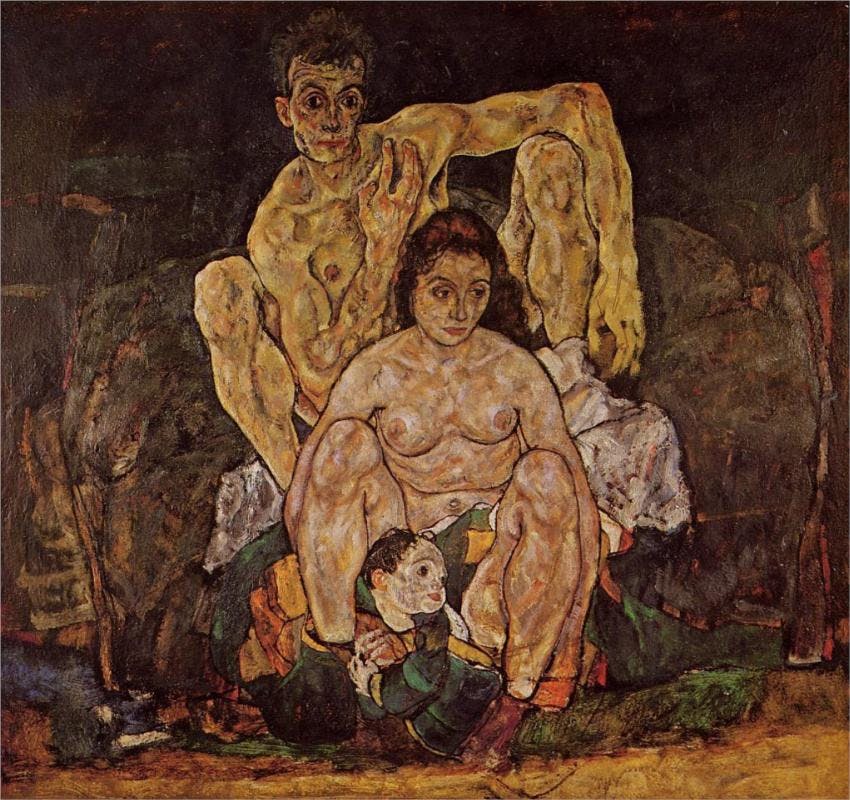 Art has always been a mode of expression, of communicating current events, and of understanding history. Visual aids help us to conceptualize the past and the present. These mnemonic works, and the ways they were interacted with after the fact, may inform how we will move forward in the wake of the current pandemic. Notably, there are very few works known to depict the 1918-1919 public health disaster. The invisible nature of these diseases may contribute to the scarcity of works known to depict them. How artists will choose to convey COVID-19 only time will tell. Yet in the meantime, the manner in which the disease has shifted our communication strategies and our use of preexisting technology is fascinating, and ever-evolving.
While stuck at home, art can offer us a distraction. By using apps like ArtMaster, we can learn about works like the aforementioned, and stay in tune with the past and the present.