Eli Broad: the legacy of LA's "unreasonably persistent" art collector
Sun Aug 16 2020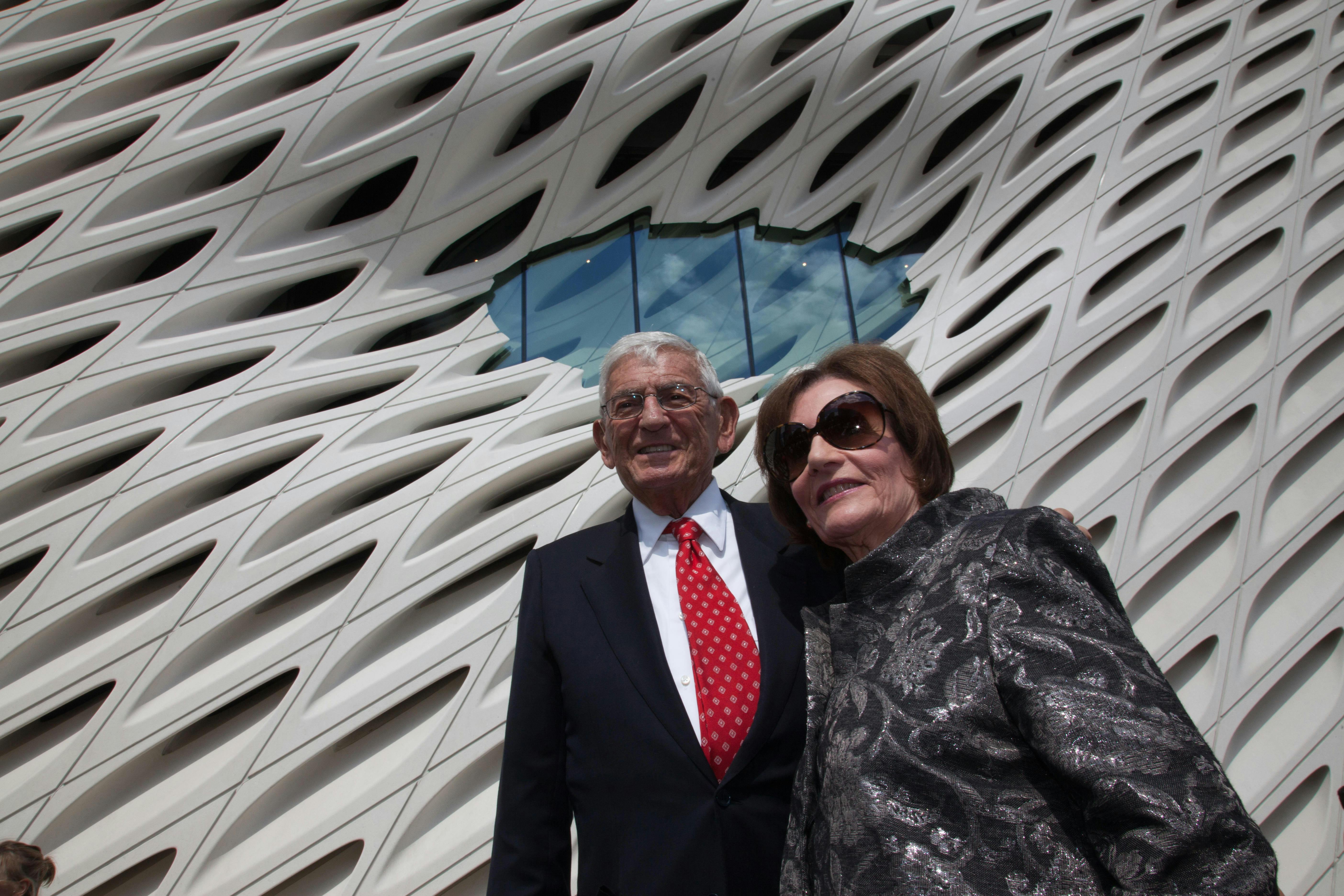 "…everything we've done is really different than just supporting the status quo. It's making a difference, creating things that didn't exist, that probably should exist, and will make a difference twenty, thirty years from now." - Eli Broad, Philanthropy News Digest, 2012.
For decades Los Angeles-based art collectors Eli and Edythe Broad have played a key role in shaping the city's cultural landscape. Their latest endeavor, The Broad Museum, is a large contemporary art museum located on Grand Avenue in Downtown Los Angeles. Its collection features over 2000 works by 200 of the greatest contemporary artists such as Cindy Sherman, Jeff Koons, Ed Ruscha, Roy Lichtenstein, Mark Bradford, Andy Warhol, and many more.
Eli, the son of Lithuanian Jewish immigrants, grew up in Detroit where in 1953 he met his wife Edythe and married one year later. In 1956, Eli borrowed $12,500 from his wife's parents to start the Kaufman and Broad Home Corporation, a construction company that focused on building homes in the Detroit suburbs. The venture was so successful that it was listed on the New York Stock Exchange in 1961. In 1971 Eli acquired SunAmerica, a family-owned insurance company for $52 million and later sold it to the American International Group (AIG) for $17.8 billion in 1998. To date, ELi is the only businessman to have created two Fortune 500 companies in different industries (housing, and retirement insurance). In 1999, he retired from his ventures to focus on art collecting and philanthropy.
Edythe often refers to the couple's life-long commitment to giving back as "venture philanthropy." Her phrasing points to how the couple has approached their charitable endeavors, not merely as charity, but as opportunities to invest in the future. And Eli sees collecting and philanthropy as "an educational experience." Both sentiments, as told by Michael Watts at Christie's, perfectly frame the projects pursued by the couple. To date, Eli and Edythe Broad have gifted or pledged $4 billion and promised to give away 75 percent of their fortune to charity. Eli once recalled a quote from the late industrialist Andrew Carnegie, "He who dies with wealth dies with shame."
The Broad art collection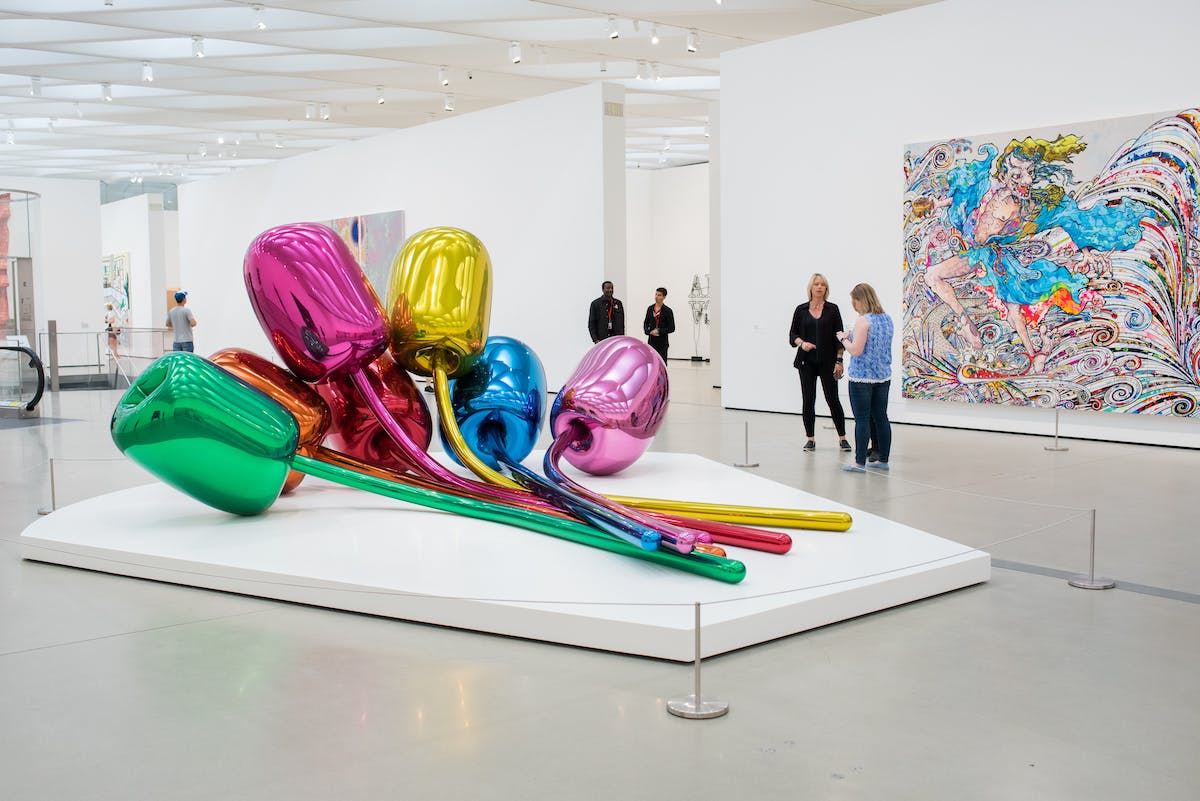 According to Eli, his wife was one of the main forces that inspired the couple's passion for collecting. Soon after the couple arrived in L.A., Edythe started visiting galleries on La Cienaga Boulevard and over time Eli began to accompany her and become a passionate collector as well. At the offset, Eli gained the guidance of friends like Taft Schreiber, V.P. of MCA-Universal. Since then, Eli has remained a thorough and informed collector and well-researched auction, gallery, and art-fairgoer. Over the course of their art-collecting connoisseurship, the Broads have made a point of meeting artists personally and making studio visits. At one point, Edythe recalled in an interview with the New Yorker, Basquiat visited the Broad home and shared his take on their collection.
Of the couple's first acquired works are pieces by Modigliani, Miró, Matisse and Van Gogh. The first major piece of artwork they bought was a Van Gogh drawing acquired in 1972 for $95,000. By the 1980's, the couple shifted their focus to contemporary art and began collecting works by Ed Ruscha, Jean Michel Basquiat, Eric Fischl, Anselm Kiefer, and Christopher Wool. Their collection now includes over 2,000 works, 70 of which are on display at the couples Brentwood estate.
The collection has primarily been guided by Joanne Heyler, The Broad Founding Director, who has worked with the couple for over 20 years. As Heyler reflected in an interview with Christies, "Eli is more often moved by content that is political or historical or connected to the real world, so to speak. He's a little more attracted to social content." For instance, his collection includes 35 works by Jeff Koons, 125 by Cindy Sherman, 28 by Andy Warhol and 19 by Cy Twombly. The collection also includes work by Los Angeles artists, such as John Baldessari, Mike Kelley and Chris Burden.
Over the course of 50 years, The Broads have made headlines for their methods of acquiring work. In 1994, the couple raised eyebrows by acquiring a 1965 Roy Lichtenstein painting for $2.5 million by credit card. In doing so they essentially paved the way for new methods of acquiring fine art. The couple has also innovated on methods of securing work, such as establishing contracts with artists, like Jeff Koons, to acquire work before it's created.
The Broads' experimental methods have rendered a collection full of masterpieces but that also, as Connie Bruck argued in the New Yorker, is uneven in quality. Nonetheless, many works in the Broad collection have seen astronomical returns in value. Even outside of his collecting practice, Eli is also well-known for being "unreasonably persistent", which is a trait that's allowed him to secure the position he is in today.
The Broad Museum, L.A.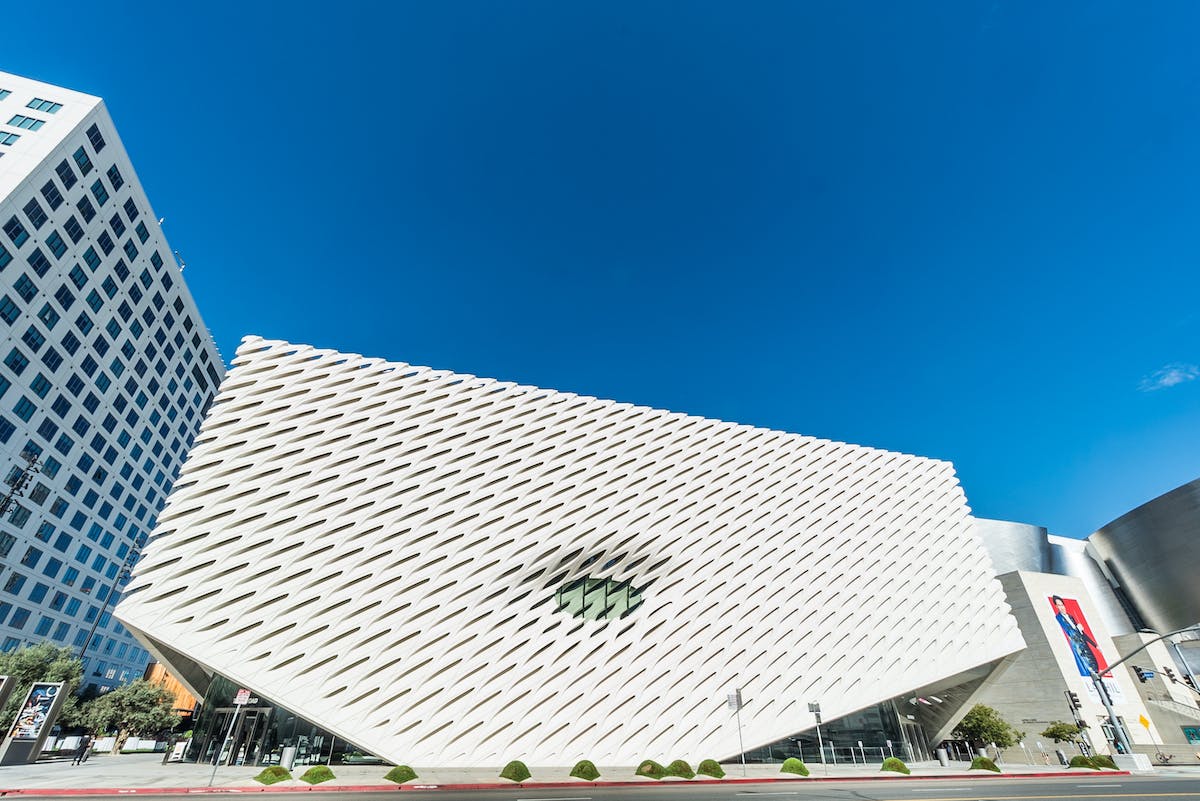 The Broad Museum was established in 2015 with the intent of housing the couple's art collection. As Eli reflected in the L.A. Times, he once considered donating his collection to other museums, but ultimately decided to build his own to prioritize his creative freedom and dictate the way works are displayed and organized.
Located in downtown L.A., The Broad is neighbor to The Museum of Contemporary Art (MOCA) and the Walt Disney Concert Hall, both of which Eli has supported in a myriad of ways. The building was designed by Diller Scofidio + Renfro, famous for New York's High Line Park. Two distinct architectural elements set the museum apart: the visible presence of the storage facility (or "the vault") and "the veil", a structure resembling a honeycomb exoskeleton that permeates the third floor with natural light.
The building is also unique in its site-specificity: it was built in Downtown LA to revitalize the area. In an interview with the New Yorker, Eli reflected that "People say they're from Beverly Hills, the Valley, the Palisades—no one's from Los Angeles". Eli has been passionate about the area since moving to LA, when in 1967 he and Edythe donated to LACMA and UCLA.
In the 1970s Eli shifted his focus to contemporary art and became MOCA's founding chairman and in 2008 his foundation donated $30 million to the institution. The Broad, which offers free entry, has attracted a great number of visitors to the area (over 1.5 million since 2015), many of whom are young people. Broad has stated, "The average age of our attendees is 33, about 13 years younger than typical museum audiences nationwide."
As a couple, Eli and Edythe have remained a philanthropic force in LA for decades. Although Eli has made some controversial decisions in the past, the couple's legacy, especially with the establishment of The Broad Museum, reflects their vision for the future of art collecting and Los Angeles. As Broad has previously stated, places are remembered not for or by their businesspeople, bankers, or lawyers but through the arts. This ethos elucidates the couples power in the art world and what they want Los Angeles to become.